Coronavirus and GenkiJACS
Yesterday, Prime Minister Abe-san announced that due to Coronavirus outbreak elementary, junior-high and high schools in Japan would start their spring holidays roughly two weeks earlier than usual. However, this guidance doesn't apply to any other kind of schools, such as universities, colleges and Japanese language schools. We want to assure everyone that classes at all 3 GenkiJACS schools continue as normal. Right now, we have more students than we've ever had at this time of the year before!
Of course, while the actual threat to our students continues to be extremely low, GenkiJACS is taking industry-leading precautions to make sure that our students are safe. Currently, we are doing the following at all 3 of our Japanese schools: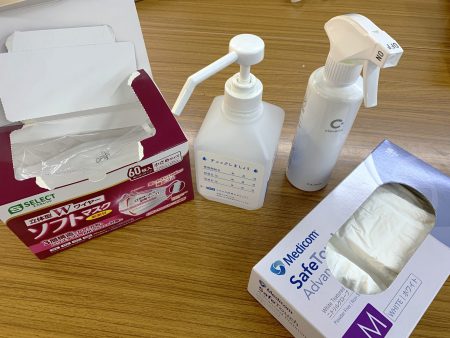 – Cleaning all tables, doorknobs and handrails every day with disinfectant.
– Providing hand disinfectant in all classrooms and shared spaces at school.
– Providing free masks and rubber gloves to all students and staff who want them.
– Installing anti-bacterial and virus protection devices in shared spaces at school.
– Advising students on procedures to prevent possible infection directly, and through posters and other methods.
– Visually and verbally checking student and staff health condition each morning, and checking the temperature of anyone who is not in perfect health.
– Posting information on our website, Facebook page, and other public locations.
– Avoiding places where lots of people congregate when taking students outside of school.
– Not allowing visitors inside the schools.
– Allowing students to change schools without additional fees.
– Anyone with transit flights going through Korea or China are advised on what to do when in transit or asked to potentially change their flight paths.
We continually re-evaluate these actions to match current conditions. We, of course, have no cases of coronavirus among students or staff, and with the above procedures, we are confident about the future too. We will, of course, keep you updated with any new information, and we're looking forward to seeing you in Japan!
For more information about the situation, please click here: Ministry of Health, Labor and Welfare of Japan
If you want to see our previous post about it have a look here: GenkiJACS – Coronavirus Update