|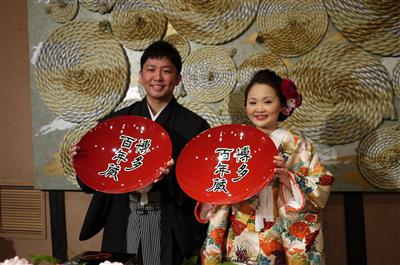 We were overjoyed to be able to attend the wedding of two Genki Japanese teachers recently! Tetsuya-sensei and Masayo-sensei were married at a Fukuoka shrine, then had their reception at 百年蔵 (Hyakunengura), a sake brewery close by.
As the two of them met at Genki Japanese, director Evan Kirby gave a speech at the reception. The reception itself was beautiful, with everyone present moved to tears.
As Masayo-sensei was a cheerleader at college, her old cheer team gave a demonstration, which Tetsuya-sensei perhaps enjoyed a little too much 🙂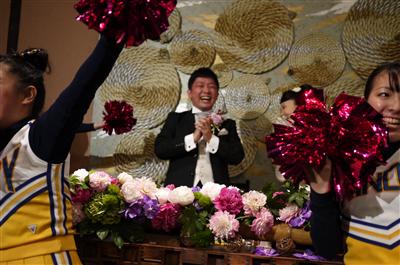 We wish them a long and happy marriage. And we do of course expect them to name their first child "Genki"!