|
This Tuesday and Wednesday, some of us went to Mount Aso for a school trip. Altogether we took 4 cars!
First we drove to Aso, where the weather took a turn for the worse and started to rain very hard. We stopped by a Soba Dojo where we learned how to make soba from scratch. We all wore aprons and tried to listen as best we could to the Japanese ladies teaching us.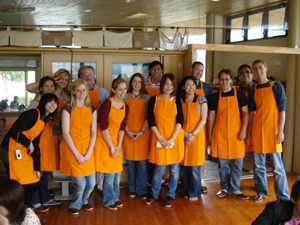 Then we went to Jigoku Onsen. It smelled very, very strongly of sulphur. We were all also very surprised because it was a co-ed bath!!! The girls all kept their towels wrapped tightly around themselves.
We stayed at the accommodation, which was very, very nice. This is the view from the outside: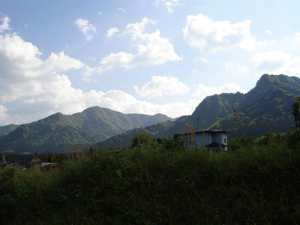 Dinner was BBQ. It was very delicious, and we were all very full by the end.
The next day, we went to Aso-san. Unfortunately, the road was closed because the wind was blowing the wrong direction. However, we still were able to go on a nice hike!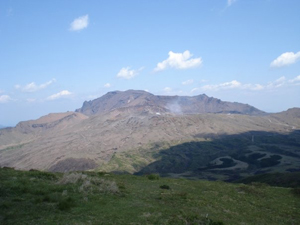 After that we went to see Kumamoto Castle.
But the best thing was eating ice cream. The milk ice cream is famous in the region. 😀