Coming of age day cultural event
|
Yesterday (1/10) was 成人の日 (coming of age day) in Japan. Some GenkiJACS students, along with members from Fukuoka Communication Centre, went to a cultural event where they taught sushi-making, traditional Japanese dancing and Aikidou martial arts.
Students were divided into two groups. The first group learned how to make three different types of sushi: 巻き寿司 (maki: rice and other ingredients rolled together with a sheet of nori), 握り寿司 (nigiri: an oval-shaped ball of rice topped with a slice of another item, usually raw fish) and稲荷寿司 (inari-zushi: sushi wrapped in a fried tofu skin).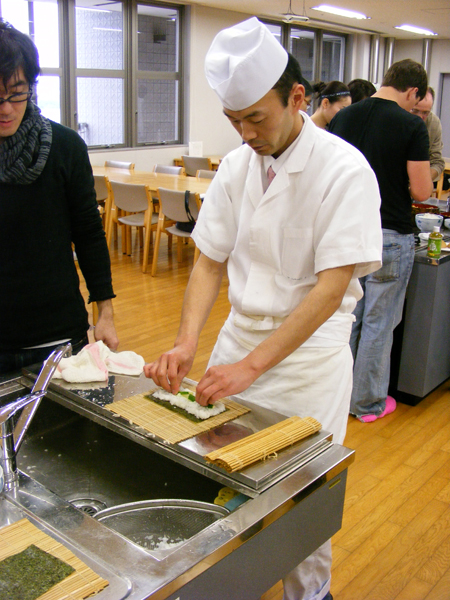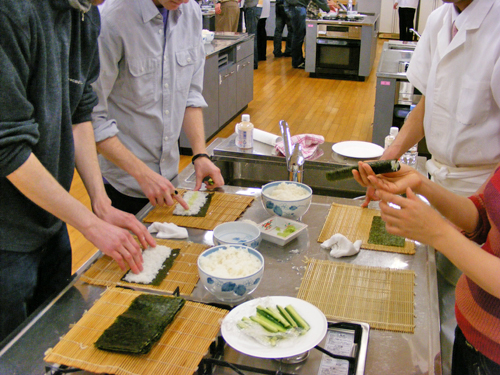 Simultaneously, the second group learned 日本舞踊 (nihon-buyou: Japanese traditional dance). The event started with a demonstration of two dances performed by the junior and veteran dancers, before the students were taught the traditional dance, "桜" (sakura).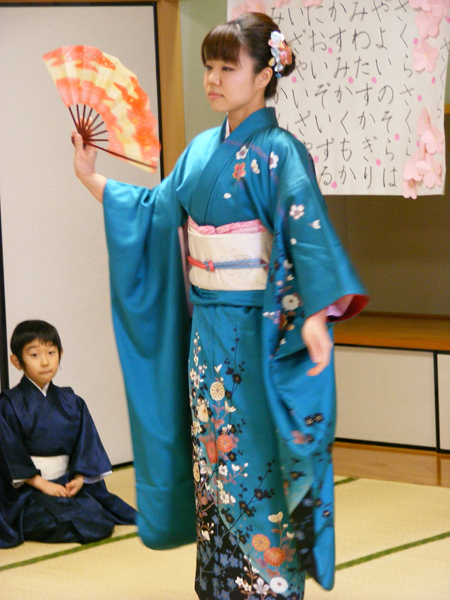 Afterwards, the two groups switched with each other.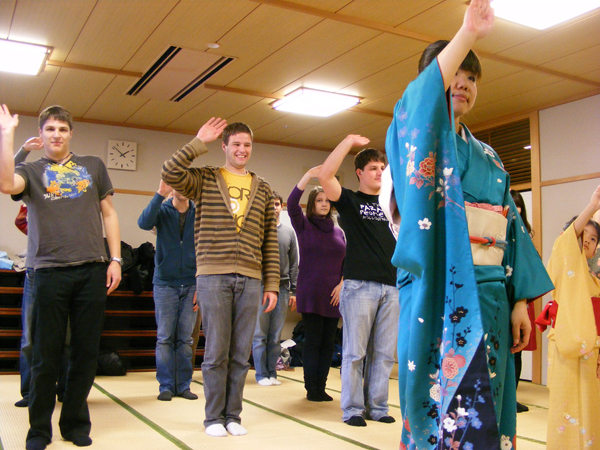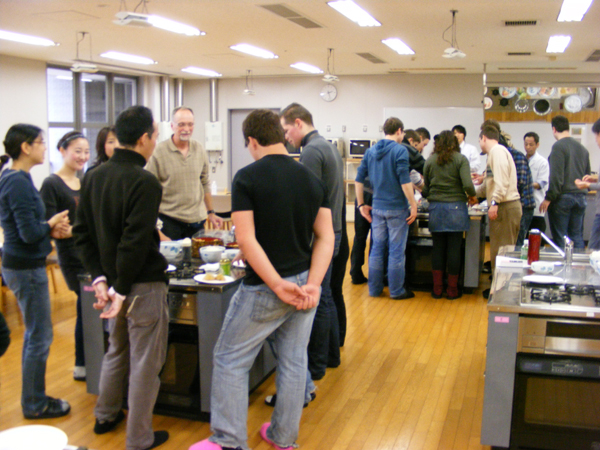 After the demonstration, it was off to the dojo for an Aikidou demonstration. The students were shown how to sit in the correct position for a short meditation session, before they did some warm-up excercises.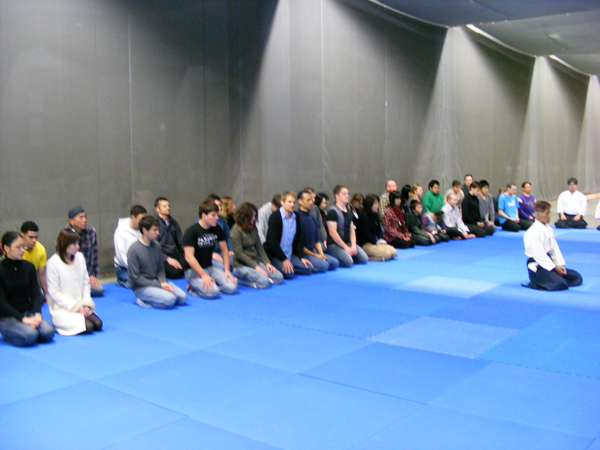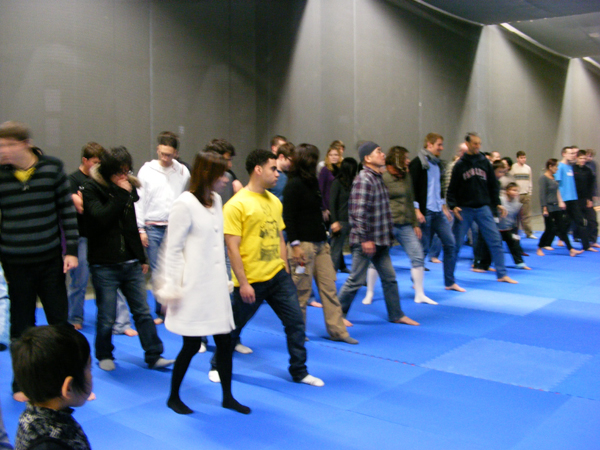 After that, students were shown various Aikidou techniques.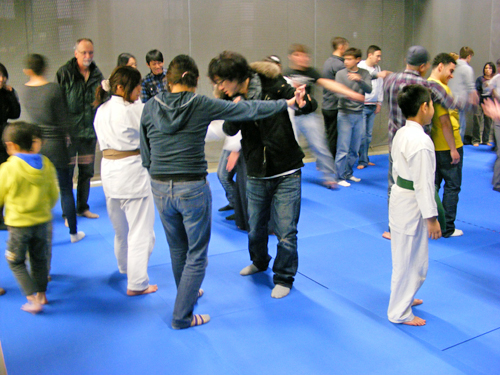 It was a very interesting and fun day!
You can view more pics of the event here.