|
Here are some of the pottery which were made during the culture class here in GenkiJACS: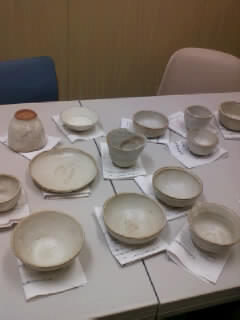 Unfortunately the picture is a little too small, so you can't probably see all the details. But we can assure that they are absolutely stunning!
Japanese pottery is just one of the subjects you can attend during culture class… and fun is never an option!