Famous people who speak Japanese
|
We bet you didn't know these famous people, in addition to living the high life of a celebrity, also speak Japanese!
Natalie Portman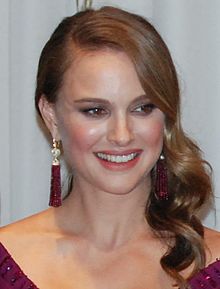 According to some sources, this Oscar-winning actress is fluent in several languages, and also speaks some Japanese! According to one source, in an interview with a Japanese newspaper to promote her movie "V for Vendetta", when asked if she could speak any Japanese, she answered "chotto dake". We think if she knows enough to be able to give that answer, it counts!
Jon Heder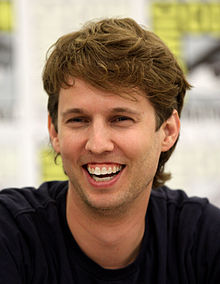 This Napoleon Dynamite star is a man of many talents. One of them includes speaking Japanese! Heder served an LDS mission in Japan as member of the Church of Jesus Christ of Latter-day Saints, and learned to speak Japanese for this cause.
Here is at Comic Con, speaking Japanese very briefly: http://www.youtube.com/watch?v=e75oTtB94fA
Gary Lineker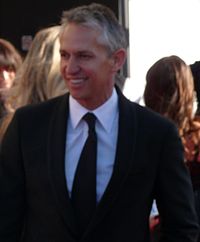 In the early '90's, this former English footballer made an unexpected move to Japan to play for Nagoya-based team Grampus Eight. As one of those sports stars who seem to be even more famous off the field than on, Lineker has appeared in numerous TV commercials, a few of which for Japanese TV, like this one, in which he can be heard speaking a little bit of Japanese: http://www.youtube.com/watch?v=_EGv1WRPQz8
Scott Foley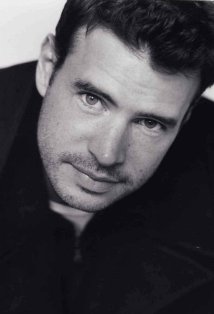 You may know this actor from TV series such as Scandal, True Blood and Grey's Anatomy, but few people know Foley is also fluent in Japanese! He has lived all over the world, including in Japan for about 3 years. Guess it's hard not to pick up the language when you're surrounded by it 24/7!
Steven Seagal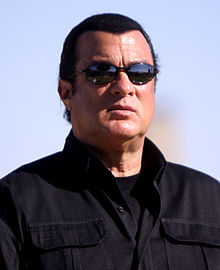 Apart from being famous for his movies, Seagal made a name for himself in the martial arts industry, having become the first foreigner ever to run an Aikido dojo in Japan. So it should come as no surprise that he remains fluent in the language even now. If you've ever heard him speaking Japanese in his movies – he wasn't faking it!
Rivers Cuomo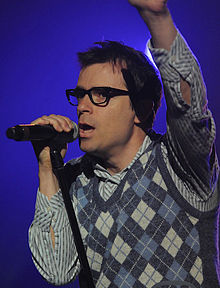 Best known as the lead vocalist, guitarist and principal songwriter of the alternative rock band Weezer, Cuomo recently released a Japanese language rock album with Scott Murphy of Allister, who is also fluent in Japanese! He also collaborated with Japanese singer Hitomi on one of her albums!
There are also several famous Japanese-American celebrities who speak Japanese (apart from being fluent in English), including…
Masi Oka
First famous for his role as Hiro in the popular TV series "Heroes", Oka purportedly translated all his dialogue for the show into Japanese himself. Probably not surprising for someone who was born in Japan!
Mako
This famous actor was nominated for several awards, including an Academy Award for Best Supporting Actor for the film "The Sand Pebbles", but fans of Avatar: the Last Airbender probably know him best for his role as the wise Uncle Iroh. Mako was born in Kobe, Japan, but lived in the United States until he passed away in 2006.
George Takei
This much-loved film, TV and internet icon was awarded the Order of the Rising Sun, Gold Rays with Rosette, by the government of Japan in 2004, for his contributions to US-Japanese relations. He also inspired and starred in the broadway musical "Allegiance", which is mostly set during the Japanese American internment of World War II and is partly based on Takei's personal experiences.
Do you know of any other famous people who speak Japanese? Hit us up on Twitter or Facebook and let us know!
*Images courtesy of Wikipedia and IMDB