Ghost sighting at GenkiJACS!
|
Some GenkiJACS students swore that they had seen a ghost. We didn't believe them, until we saw the photographic evidence, menacing poor Astroboy!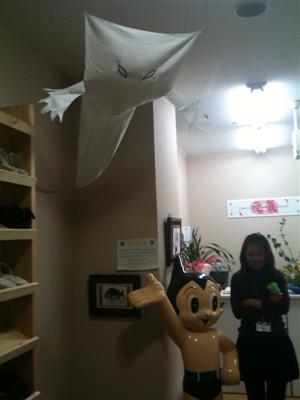 This is 一旦木綿 (Ittanmomen), a traditional Japanese お化け (obake), or monster. This particular version comes from the recent movie ゲゲゲの鬼太郎 (Gegege no Kitarou). He'll be menacing students in the lobby of GenkiJACS for years to come!