Important notice
We want to make sure that you are aware.
If you studied with us,
Communicated with us or,
Sent us a rogue email at some point
Please read carefully the following message.
There is a chance that you may have received a spam email from one of us, but they are not our emails. We did not send them.
These emails usually disguise themselves behind our names, but if you look closely enough, the email addresses they are sent from are usually from different, fake email addresses.
They tend t look like this (it may vary):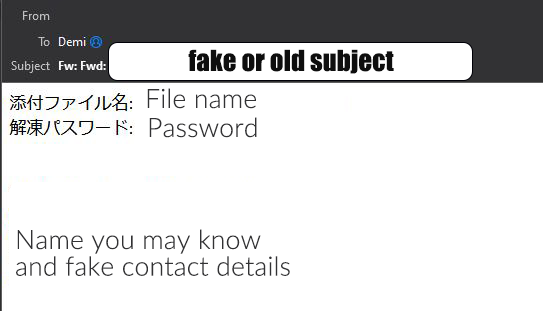 The reason is that we believe that some mailing lists have been leaked somehow, which exposed us to this attack. We believe that only emails and no other information were leaked.
Please bear in mind that some of the emails also have files attached to them. Please DO NOT click or open these files. They are usually presented as .zip or .xlx files, and we would never send them to anyone outside of the company.
If you click by mistake on the file, please disconnect your PC/MAC from the internet and run a virus scan.
If you have received an email similar to the one described above, or any other unexpected email, please be very careful before viewing the contents, as you may be exposing your machine to a virus.
We are currently taking steps to make sure that the issue is contained. Once it is resolved we will communicate that through our
standard means of communication.
Once again we are incredibly sorry about any inconvenience this may cause. We feel strongly that you must be aware of it.