Happy national pocky day!
|
11/11 (chosen because all the 1s look like pocky sticks!) is National Pocky Day here in Japan. This delicious treat consists of a thin, pretzel-like stick, most often covered in chocolate about 3/4 way down, leaving just a bit of stick at the end to grab on to so the chocolate doesn't melt on your fingers. How thoughtful!
Pocky is arguably one of the most famous sweets ever to be produced by the country, and, like all the other candies here, it wouldn't be Japanese if it didn't have some crazy flavour variations.
First, we have your standard chocolate and strawberry types.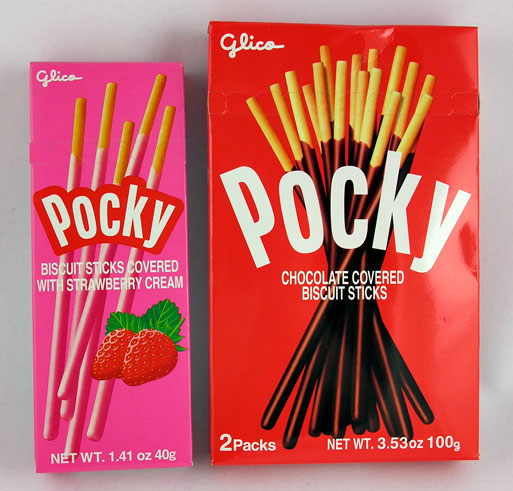 Double chocolate (the stick is chocolate as well)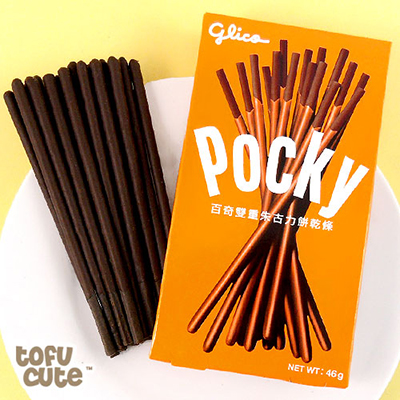 Heart-shaped strawberry pocky, available over Valentine's Day (the stick is shaped like a heart)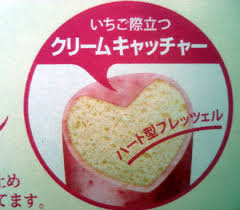 Men's Pocky, because everyone knows the truly macho only eat pocky out of teal-coloured boxes. So. Manly.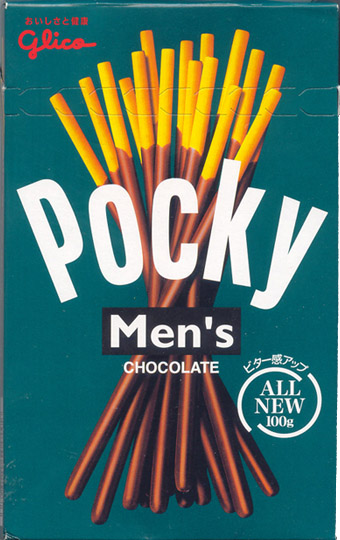 Maccha pocky (green tea)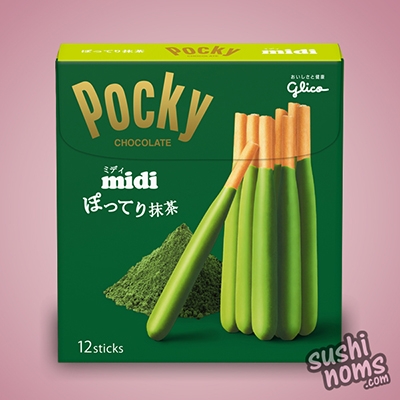 And the last of the "standard" pocky variations, though this is one is a bit more rare: Mint Pocky.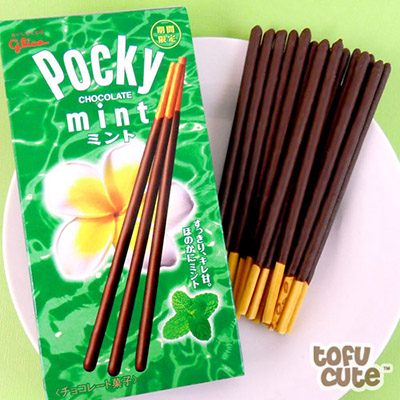 Now it starts getting a bit weird…
We have your fruit variety pocky, including but not limited to: kiwi pocky, mango pocky, blueberry pocky, orange-custard pocky, lychee pocky, and banana-chocolate pocky

For lovers of the Halloween/Thanksgiving season, we have your pumpkin pocky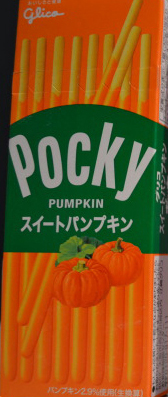 And people who are nuts for nuts are sure to love these almond and peanut-cream varieties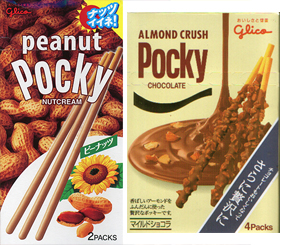 For those of you who don't have quite such a sweet tooth but would still like to try this candy, these semi-sweet flavours are for you: black sesame pocky and "salty" pocky!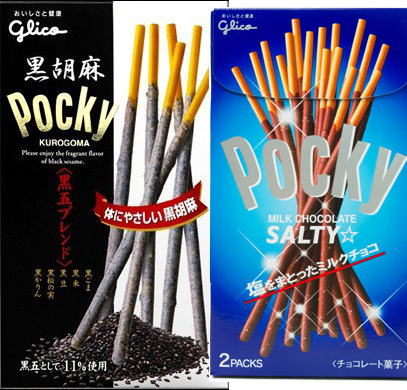 Having trouble deciding which flavour to choose? No problem! For the indecisive among us, there is rainbow pocky consisting of 7 flavours (Chocolate, green tea, banana, orange, strawberry, blueberry and vanilla).
In fact, there are so many variations available we don't think you'll ever be able to try them all, even if you ate Pocky for all 3 majour meals per day!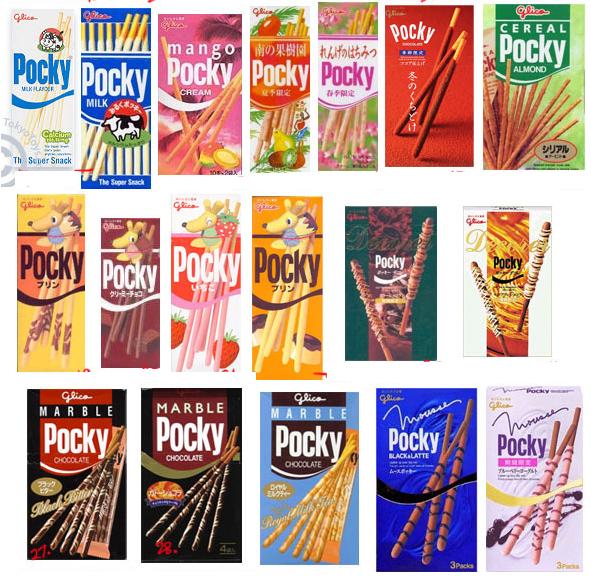 Pocky Day, while not an official holiday, is celebrated pretty widely in Japan. If you're thinking this just involves eating as much pocky in as little time as possible, well, you'd be wrong.
Presenting the Pocky hair guy. In 2011, the date on Pocky day was 11/11/11, and to celebrate this monumental (?) milestone in Pocky history, this guy decided to weave 100 packs of pocky into his hair.
We kid you not.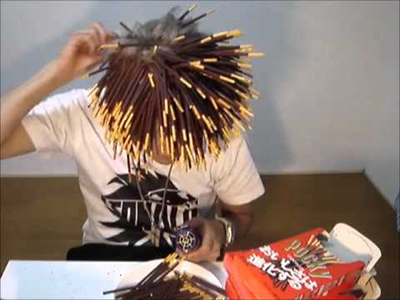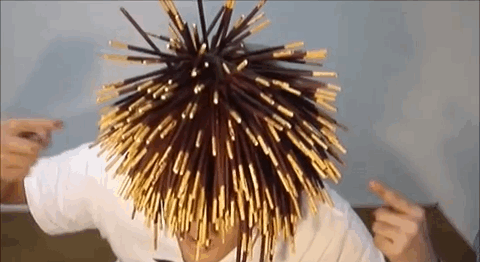 Unfortunately the original, 22-minute video was taken off Youtube, but since it involved him eating some of the pocky once he was finished, we think it's probably for the best.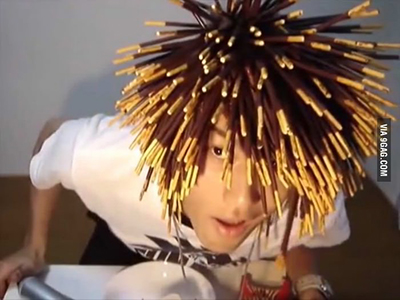 Others have since tried to recreate the success of Pocky hair guy's video, but alas.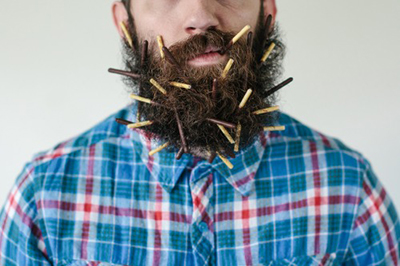 Not quite the same.
How will you be celebrating Pocky Day this year? Let us know!