Incredible Competition: Win One Year of Free Study!
|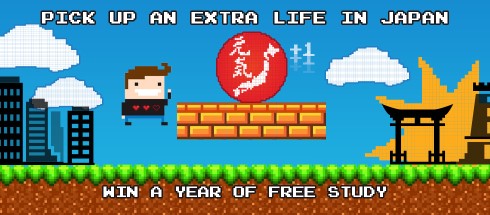 Following on from the huge news yesterday that GenkiJACS Fukuoka has become the newest government-accredited school in Japan, today we have this announcement:
GenkiJACS is offering one lucky lucky person a full year of intensive Japanese study at our Fukuoka Japanese school!
This nearly unbelievable offer is only open until November 12, so get your entries in quick. One randomly selected entrant will be coming to Japan in April or October 2016 to study on our long-term student visa course. You'll still need to pay for your airfare, accommodation and living expenses, but you'll never have to worry about tuition!
It's a video competition, so to enter you'll need to upload a video of yourself to Youtube, but we've tried to make it as easy as possible for you. Click here for all competition details, and to enter.
Hope we'll see you in Japan soon!