Inspection Time at GenkiJACS!
|
As an accredited member of the International Association of Language Centres (IALC), our Japanese schools in Tokyo and Fukuoka are regularly inspected to ensure that they are meeting the high quality standards required of members. We had our most recent inspection last week, at both the Tokyo and Fukuoka schools. Here's a photo of the school directors with the inspector: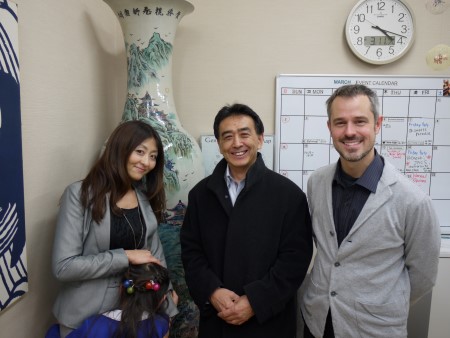 We're happy to say that we passed, of course! But more importantly, we received some great advice on areas of future improvement for the school, so we'll be able to provide even better classes and services in the coming year.