|
Last week, our Tokyo Culture Class learned how to make Kaminari-okoshi!
Kaminari-okoshi is a traditional Japanese snack made from cripsy rice boiled in sugar and butter. It was traditionally sold by venders near the Kaminari-mon entrace to Sensouji shrine in Asakusa, and today, the sweet shop "5656 Cha-ay" ("gorogoro cha-ya"), located on the grounds of Sensouji shrine, offers lessons in how to make these delicious treats.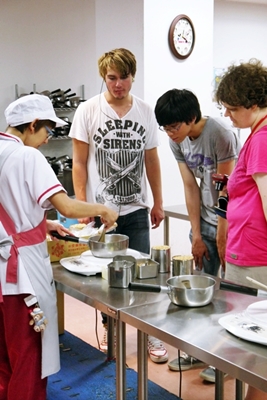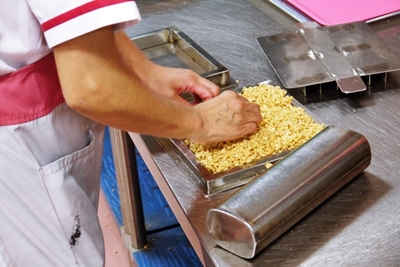 After an example lesson by the sensei, the students tried it out for themselves.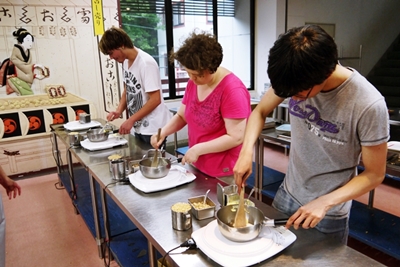 They added peanuts to the crispy rice, but according to the sensei, you can also add dried fruits, cholocate, or green tea powder to create different interesting flavours.
It was so yummy!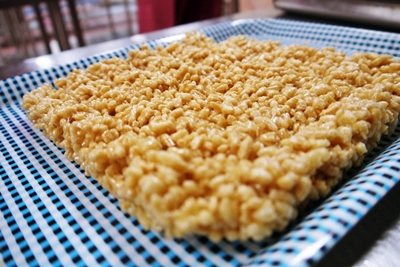 Check out photos of the event in our gallery here!