|
We had a kawarasoba making party at school on Friday night!
"Kawarasoba" is made by frying chasoba noodles, adding toppings like cucumber, and pouring on a special soy sauce. Traditionally the soba noodles would be cooked on a clay tile, but we went with electric hot plates, for convenience.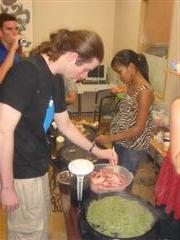 Students were lined up!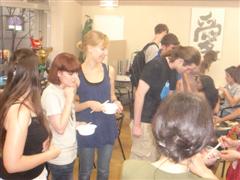 Students had fun choosing their own toppings.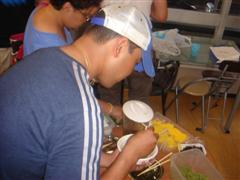 When everyone got full, we played some games, including the traditional "fukuwarai", or "make a face" game, often played at New Year. It's a bit like pin the tail on the donkey.
A pretty good example: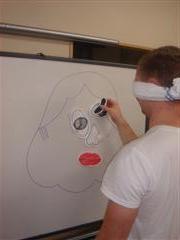 It's harder when you try to draw them yourself: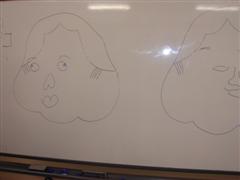 People watching were laughing too!