Mandarake officially opens!
|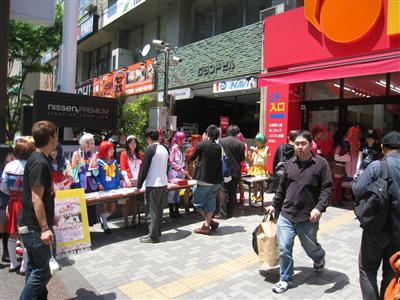 Last week was Golden Week holiday season in Japan, so the school was closed for a few days. But Mandarake took this time to open their store in the GenkiJACS building! The place was swarming with otaku and cosplayers, and a local girl group band, LinQ, turned out in costume to surprise early customers.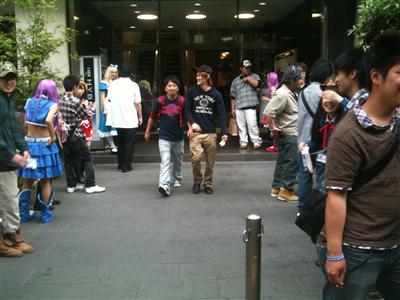 Here's a release in Japanese about the opening.
And here's Mandarake's official info page on their new shop.
We went a bit crazy in their cosplay section, and bought 5 new costumes for students. Now we just have to find a place to put them all…