|
At GenkiJACS, students learn Japanese not only in classroom but also outside, in a real world!
Students learned in class how to buy some postcards, stamps at a post office and at a convenience store.
After they became confident ordering them in Japanese, their teacher gave them mission to go to the post office and the convenience store!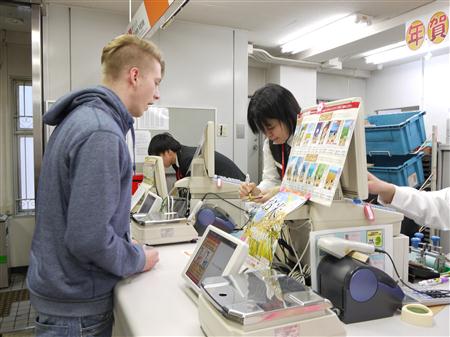 He had to buy 4 stamps and 5 postcards.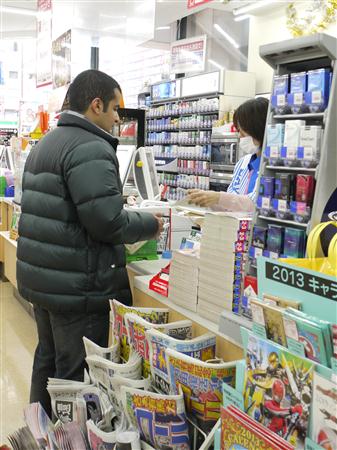 He had to buy 3 stamps and 4 postcards.
Everybody managed to buy the correct ones!!!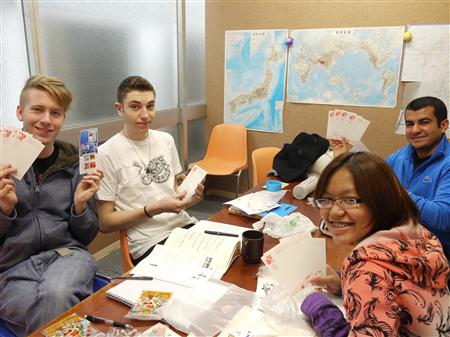 Students looked more confident speaking Japanese than before!