|
We took a group of students down to Nagasaki this weekend. It's just a 2-hour drive, so we made it a day trip, leaving at 9am and getting back just before 8pm.
We stopped by the
Peace Park and Atomic Bomb Memorial
first. The museum is understandably a somber place, and an unforgett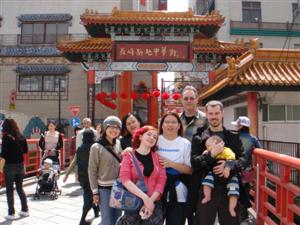 able experience, if a draining one. They keep a huge collection of artifacts from the day of the blast, as well as recorded testimonials from survivors, that are harrowing to see.
After that, we took one of Nagasaki's famous trams to Chinatown, for a lunch of the local specialty,
champon
. Nagasaki was the only open port in Japan for more than 200 years, the only place that was allowed to trade with the outside world, and as a result, has a large and thriving Chinatown, and long historic links with other nations, especially Holland.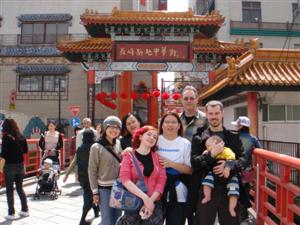 Our next stop was Koushibyou, a Confucian Shrine & Chinese Museum. The museum was so-so, but the 72 statues of wise men are a sight to see, and the wonderful colors of the shrine itself made for some great photos.
Finally, another tram trip took us to Dejima, and the site of the former Dutch factory there, which is now a nationally designated historic site. Unfortunately, we found out that even our Dutch students don't get in free…