New Dormitories for Japanese School Students
|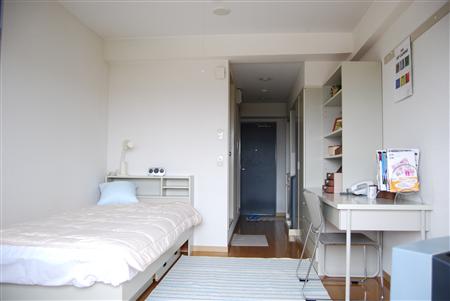 Due to unprecedented demand this summer, we ran out of availability in most of our accommodation options. But there's a happy ending, as we were able to find a new dormitory provider that offers some great options for our students, and who was also kind enough to offer a special price for GenkiJACS students!
We're working with a total of 5 new dorms: one mixed sex, two male-only, and two female-only. Two in particular are worth introducing:
Nishijin dorm: This dorm is one of the more expensive ones we offer, at 14,000 yen per week, but is distinguished by being located very centrally. It's in the student town area of Nishijin, just 3 minutes' walk from the nearest subway station, and from there only 5 minutes by subway from GenkiJACS. The Nishijin area is a lovely one, with a great traditional shopping street, lots of amenities, and a nice atmosphere. It's also within walking distance of the beach, and the whole Momochi resort area, making it probably the best-located dorm we offer! Finally, perhaps the best thing about it is the rooms themselves, which are the same size as a lot of the private apartments we offer, at 21 square meters! For a Japanese dorm room, this is very spacious indeed. Rooms have separate bath and toilet, and also their own kitchen area. North-facing rooms also have a great view!
Hirao dorm: This male-only dorm takes the crown of being the cheapest dorm we offer, by far. Rent is only 9,500 yen per week, and it also costs only 200 yen to school, so for those on a budget, this is a great option! Rooms are very small, and don't have en-suite bathroom or toilet, but this can be part of the charm too – the dorm has a large communal onsen-style bath as well as separate showers.
Both of these dorms are mostly used by Japanese university students, so they both offer lots of opportunities to mix with Japanese people. We'll be adding more info about these dorms to our site as we get it ready, but for now, there is a gallery of the Nishijin dorm here, and details of the dorms here.