|
This is Aiko with Genki Japanese School.
The photo below is Gordon-san, who previously studied Japanese in Fukuoka with us for 10 weeks. He came back to Fukuoka after visiting Tokyo. We are very happy to see him again!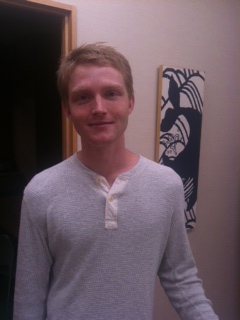 Thank you for stopping by, Gordon-san, and don't forget to wear "Daikyokin kyo-sei belt" next time!!