|
We seem to be going overboard with cosplay these days, but we took students to a cosplay event last weekend. This was run by the company
楽装
(Rakushou) – a Japanese pun name! The word 楽勝 (also rakushou) means "easy victory", used to signify that something will be easy to do. But they changed the second kanji from 勝 ("shou", win) to 装 ("shou", clothes) – quite clever!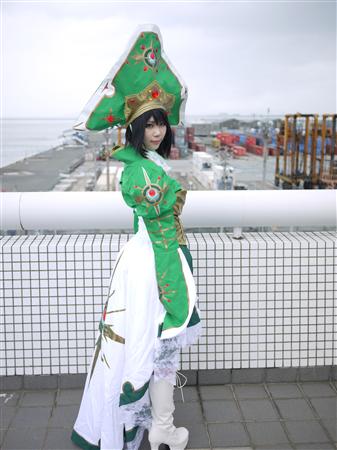 Yesterday's event was held at the international ferry terminal – a strange place for cosplay, but most likely chosen for its big outdoor balcony, with great views of the bay. They hold events at a variety of places, including a traditional Japanese town nearby, and even in Central Park, on the 18th of July!
There's also one other company doing cosplay events around Fukuoka, with a slightly different theme – コスプレピックニック (Cosplay Picnic) runs outdoor cosplay events at parks and other outdoor areas. We stumbled onto one of their events last month at Uminonakamichi park – it was amazing to see so many cosplayers spread out around the massive park, and really felt like we had stumbled into a different world!