Photos of our new school branch location in Shinjuku, Tokyo
|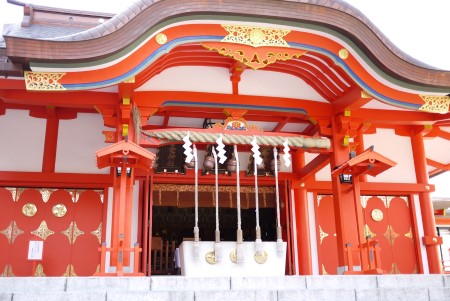 We finally confirmed the location of our new Japanese language school branch in Tokyo! From June 2013, GenkiJACS' Tokyo school will open in the wonderful Hanazono building, overlooking the famous 花園神社 (Hanazono Shrine)! We are incredibly excited about this location, because it's perfect for us:
– The most conveniently located Japanese school in the world. Just minutes from Shinjuku Station, in the heart of Tokyo.
– The perfect place to study. Set back from the main road, and with only a quiet shrine beside, students will be able to focus on learning the language without distraction.
– The perfect place to truly experience Japanese culture. Shinjuku has the best of Japan's pop culture available 24 hours a day, while Hanazono Shrine will give students a unique chance to experience traditional rites.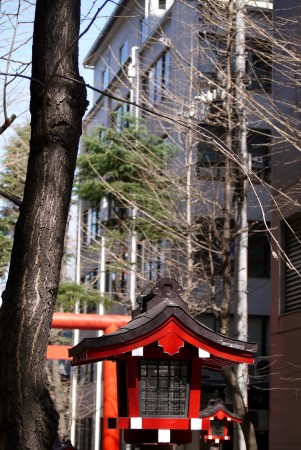 We've added an album of photos to our gallery.
Construction on the school will begin soon, and we'll be welcoming students from June 3rd. We look forward to seeing you in Tokyo!