Student Interview – Kajornvut Ounjai (Fukuoka school)
|
Ou-san is from Thailand and has been studying neuroscience at Kyusyu University Graduate School since April. He is an excellent student, so he received scholarships from Thailand to study both at university, and at GenkiJACS.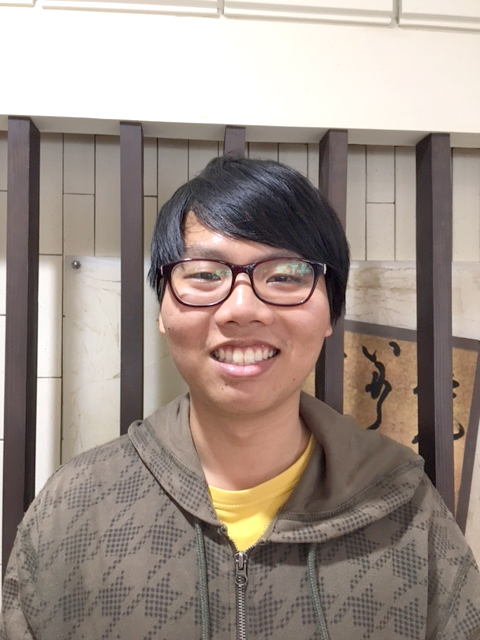 ~Why were you interested in learning Japanese?~
Because I used to watch Doraemon and Ikkyu-san when I was growing up, and it make me interested in the Japanese language.
~How is Fukuoka?~
I had lived in Chiba for a month 3 years ago, and often visited Tokyo, but they didn't agree with me because of how many people there are. On the other hand, Fukuoka is quieter and people in here are kind. Additionally, the food is so good, especially ramen. I recommend trying the ramen shops in Canal City's Ramen Stadium.

~What made you decide to study at GenkiJACS?~
I inquired at a lot of Japanese language school about whether they had classes that would satisfy the requirements of my scholarship from Thailand, but didn't receive any replies. However, Ms. Kei (GenkiJACS staff) immediately responded to my requests and even went so far as to adjust the schedule five times for me. That's the reason why I chose GenkiJACS.
~How were your Japanese lessons?~
Support from the school staff and teachers was great. My favorite lessons were the additional conversation classes. because you get to practice a lot of Japanese conversation. After two weeks of taking those lessons, I was able to talk to [shop attendants] in Japanese while shopping at a department store.

~Is there anything you would like GenkiJACS to change?~
I took some culture classes such as art of wielding swords, Zen meditation, tea ceremony, and they were all very professional and enjoyable. However, I felt like there could have been more explanation about the history of Hakata ningyo in that particular class.
~Message to other students~
If you want to become a Japanese speaker, I recommend studying at GenkiJACS!

~Lastly, what's your favorite Japanese word?~
夢 "Dream"