|
From July 3rd to 30th for 4 weeks in 2011, a student K-san from Germany came to study at Genki Japanese Language School. She came back to study with us in April, 2012.
Another German student T-san came here from July 31st to December 3rd in 2011. T-san arrived here the very next day K-san left Japan.
They later met each other at the university they entered and found out that they had both studied at GenkiJACS! They now major in Asian Studies. They talk about Fukuoka and share their memories!
They surprised us with our favorite German sweet and a lovely letter the other day!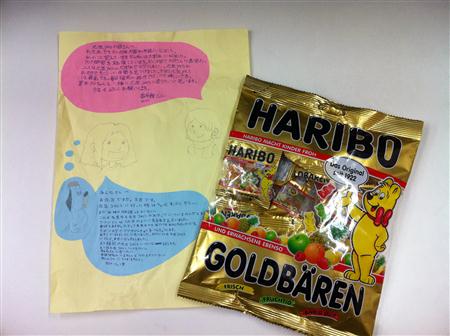 Arigatogozaimasu for thinking of us, K-san and T-san!!!!
We can not wait to see you again.
Genki Japanese Language School is the place where you make wonderful friends from all over the world as well as you learn Japanese and its Culture from amazing teachers!!!!