The Japanese custom of giving flowers to newly opened businesses
|
It's a tradition in Japan that when a company opens, or moves to a new office, the companies they work closely with will send flower bouquets or potted plants as a congratulation present. The closer the connection, the bigger the bouquet. Sometimes this can mean new businesses end up looking like a flower shop, for example this French bakery: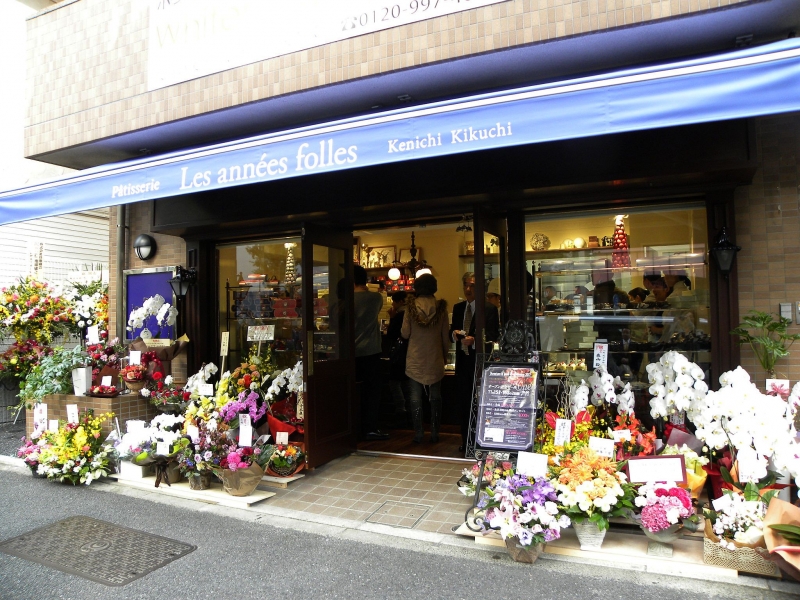 When our Fukuoka Japanese school moved into its new building last month, some of the companies we work with, as well as our host families and other people, were kind enough to send us some beautiful flowers and plants, which helped to create a lovely image for the new school, to greet new students on the first day of classes.
Here, for example, are the flowers we received from Homestay In Japan, who have helped us with our homestay placements in Tokyo since we opened our Tokyo Japanese school two years ago, as well as those from Revibe, who help arrange events for our students, and RMG, who arrange apartments.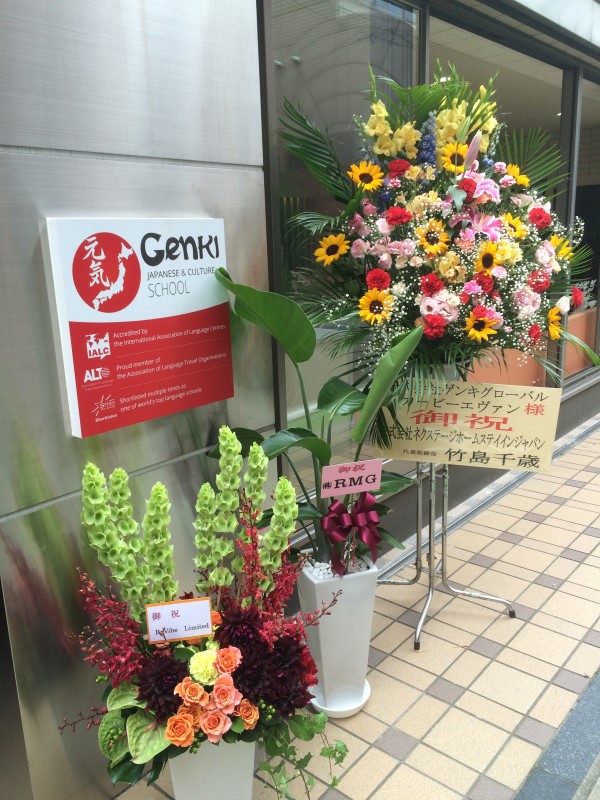 And an amazing set of white orchids, 胡蝶蘭 (kochouran):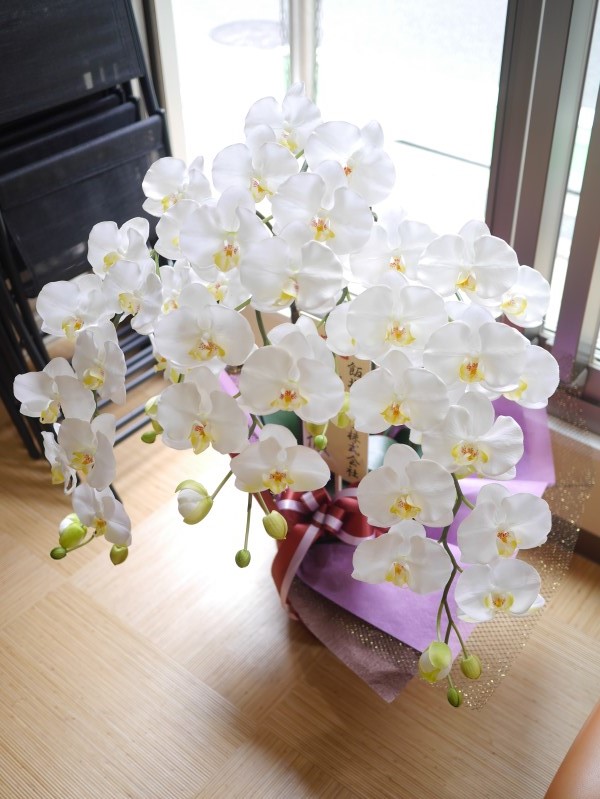 Thank you to everyone who gave us such beautiful flowers! We look forward to the next 10 years and more in our new building.