This is Halloween, this is Halloween!
|
It's October, and the weather is finally starting to cool down over here in Japan. Apart from cooler weather, October usually only brings one thing to mind for many people – Halloween!
Genki Japanese Language School and our friends are REALLY getting into the Halloween spirit this year. With no less than four Halloween parties on offer at reception, all at different times and places, you're sure to be able to satisfy your every scary, costumed and sweet-filled dream this year!
GenkiJACS
Date: Friday, 25 October
Time: 18:00~
Place: GenkiJACS
Entry: ¥1,000
Dress as a character from your favourite Japanese anime/manga/game
IAC Fukuoka
Date: Saturday, 26 October
Time: 17:30~21:30
Place: Meet at IAC, party at Club Lab-Z REMIX
Entry: ¥2,800
Journeys English Studio
Date: Saturday, 26 October
Time: 21:30~late
Place: Buzz
Entry: ¥1,000
Fukuoka Friendship Network
Date: Sunday, 27 October
Time: 18:00~21:00
Place: Eternity (Club in Nakasu)
Entry: ¥1,500 for exchange students (¥2,500 for Japanese students)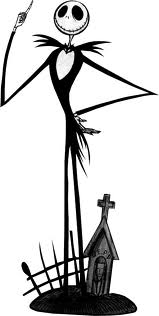 * image from Google and (c) its original owner