Traditional Kyoto dance in Fukuoka
|
We were lucky enough to be passing the Iwataya department store recently just as a free demonstration of traditional Kyoto dancing was being held.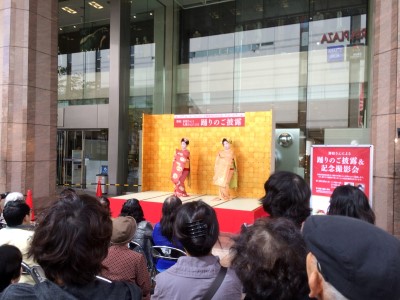 The two 舞妓 (maiko, trainee geisha) dancers gave a beautiful performance, part of which we were able to record here:
Afterwards they were kind enough to answer questions about their art, and about maiko in general.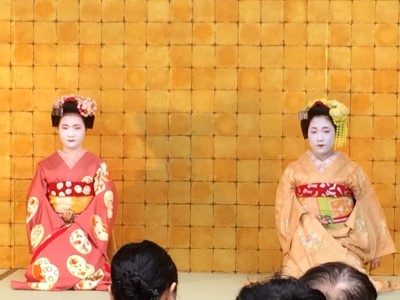 It's great to be able to experience traditional arts just by walking around the city like this. We hope Fukuoka City continues to expand its free arts programs!