Tsugumi Sensei's farewell
|
As previously covered in the GenkiJACS blog,
Tsugumi Sensei is going to the Dominican Republic
for two years to teach Japanese as participate of JICA (Japan International Cooperation Agency). Last Friday Tsugumi Sensei bided GenkiJACS students, teachers and staff farewell at the weekly student graduation ceremony. She will be heading to Tokyo and Nagano for training before heading off to the Dominican Republic next year.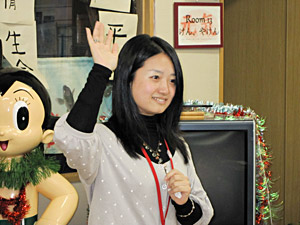 Best of luck Tsugumi sensei!