Upcoming Fukuoka Festivals – October 2010
|
October is a good time for festivals in Fukuoka, with three big ones coming up soon.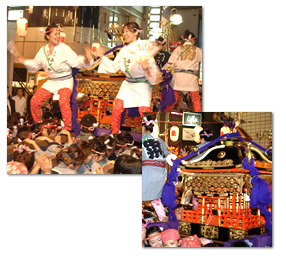 Nakasu Matsuri
October 7th to 9th
On the streets of Nakasu
Nakasu is one of the nightlife centers of Fukuoka, and the festival focuses on celebrating that aspect. Unlike most other festivals, women carry heavy shrines through the streets. There's also a dancing parade, and a beauty competition.

Hakata Okunchi
October 23rd and 24th
Kushida Shrine, near Nakasu
An autumn festival more than 1200 years old, with music, parades, festival shops, and more.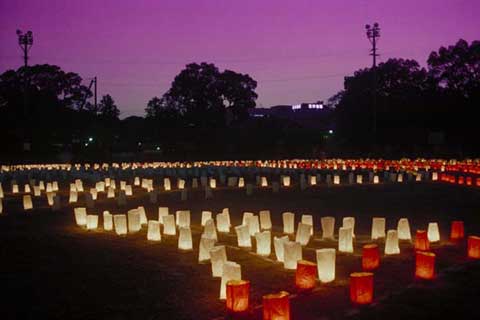 Hakata Toumyou Lantern Watching
October 18 (Naka river area), October 25 (Hakata Station area)
Paper lanterns are arranged into beautiful designs around the Hakata area of the city. These designs are only visible between 6pm and 9pm on the days of the festival, and are arranged to make a lovely walking tour. Start in Nakasu, near the big shopping center.
And of course don't forget the November Fukuoka sumo tournament, coming up! Buy tickets now if you want to go.