US Air Force students learning Japanese with Genki Japanese School
|
This is Robert-san, a student at Genki Japanese Language School. He served 6 years as a Korean linguist in the US Air Force. He later received a commission as an Intelligence Officer and was accepted into the Air Force`s new Language Enabled Airman Program (LEAP). After eventually acheiving a 3/3+ on the Defense Language Proficiency Test (DLPT) in Korean, he was one of few in the program to be selected as a cross-trainee into a second language – Japanese!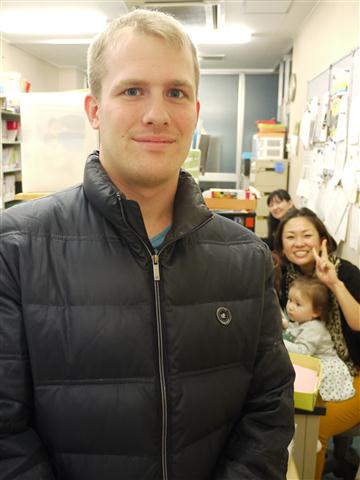 He started learning Japanese in May 2012, and came to GenkiJACS for 4 weeks from October. It is his first time to come to Fukuoka.
His Japanese has improved so much in the short time that he has been here!!!!! He loves Genki Japanese School, people in Fukuoka and Japanese food.
This is one way that you can learn Japanese – through the Air Force!