Useful info for students 1: Cheap lunch!
|
Every Monday, GenkiJACS runs tours of the local area, to show new students some of the local places (restaurants, banks, cultural centers, etc.) that might come in handy during their time with us. We're also currently assembling a book of the same information at school, so that students can always access it. But, in the interests of getting the information to the greatest number of people, we have decided to publish the info on our site too. Here below, then, is the first of these: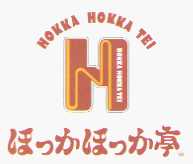 Name: Hokka Hokka Tei
Type: Fast food restaurant
Special point: Very cheap but very delicious food
Location: About 200 meters from the school, on Showa-doori. Walking directions from school here.
Web site: http://www.hokkahokkatei.com/kyushu/index.html
Average price: 450 yen for a big, freshly cooked bentou box.
Recommended item: Chicken nanban (a Kyushu specialty)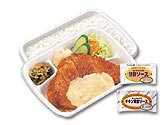 Comments: No seating – take-out only
Store exterior: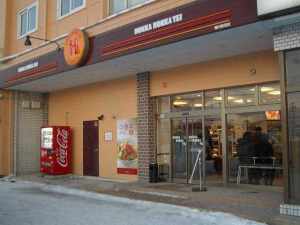 (Note: photo is not the same shop location, but very similar.)
And finally, just to make it a little easier for you to order, we have prepared an English menu for you! Click here for the full version, with both English translations and pronunciation guides. Print it out and take it with you, or choose what you want in advance! Note that this is the regular menu, and doesn't include any of their special items, of which there are many!