|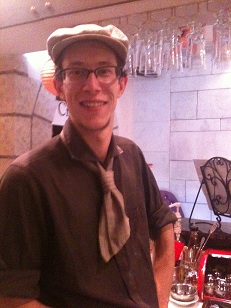 This is Jon-san who studies with us last year and came back to Genki for the second time this year.
He started learning from hiragana, which means he didn't speak a word of Japanese.
After having studied Japanese for a little more than 6 months at GenkiJACS, his Japanese improved so much that he got the job in Fukuoka!!
It is very nice to see the students not only studying but also working in Fukuoka.
Jon-san, 仕事がんばってね。