|
Strange structures have appeared throughout Fukuoka City! In preparation for the Yamakasa festival on July 15th, giant decorative "yamas" are on display around the town. Here is the one closest to GenkiJACS, in the Shintencho shopping arcade: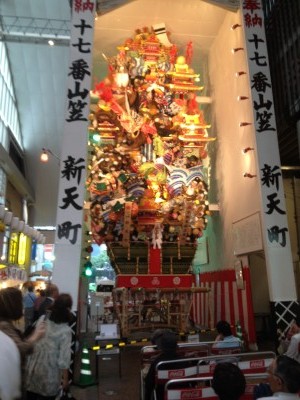 One side is the traditional motifs, but the other side is characters from famous manga/anime Sazae-san!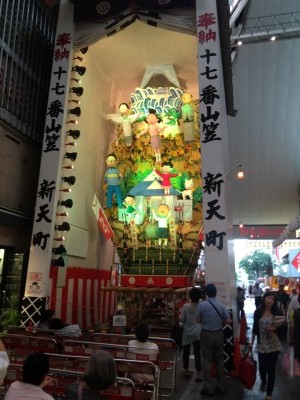 The creator of Sazae-san,
Machiko Hasegawa
, grew up in Fukuoka, and recently one of the streets in the Momochi area was renamed Sazae-doori in her honor.
During the actual festival, they'll carry much smaller floats through the streets. But it's still a great event – we'll be taking students there, and we hope you'll join us!