博多祇園山笠(はかたぎおんやまかさ)Hakata Gion Yamakasa
|
山笠 is a two-week long festival celebrated in Hakata, Fukuoka from the 1st to the 15th of July, culminating in a race of exclusively men carrying massive 1-tonne floats called 舁き山(かきやま). It is an incredibly old festival dating back some 750 years, honouring a Buddhist priest named Shouichi Kokushi who was known to be carried on a platform through the streets of Hakata scattering water to purify and banish evil spirits who were thought to be responsible for the plague ravaging the city.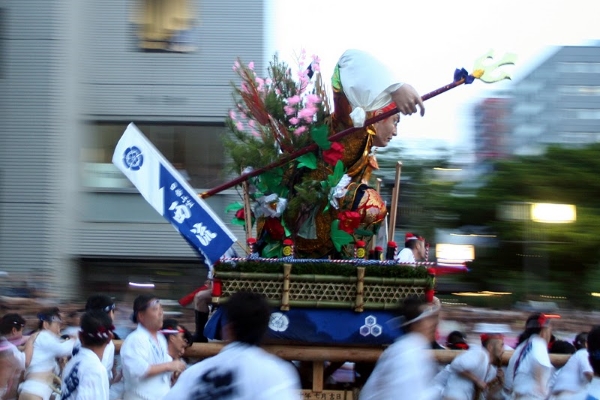 In the past, the floats were much taller than they are now, but because of the introduction of power lines in the Meiji Period, the practice had to be adjusted as they kept getting caught in the wires. These floats are called 飾り山(かざりやま)and they now serve as decorations for the festivities. They can be seen around the city during the festival and are put on display at 櫛田神社(くしだじんじゃ)during the rest of the year.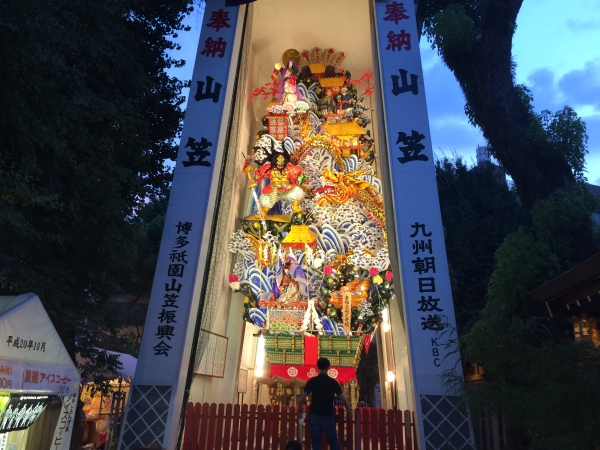 The race starts incredibly early, and most spectators tend to stay up all night to get the best spots available. At 4:59 AM the race commences and will not stop until the last of the seven 山笠 teams arrives safely to their destination about 5km later. It takes each team around 30 minutes to finish the race. It is a Herculean effort, and the participants are doused with water to cool them down as they run through the streets of Fukuoka.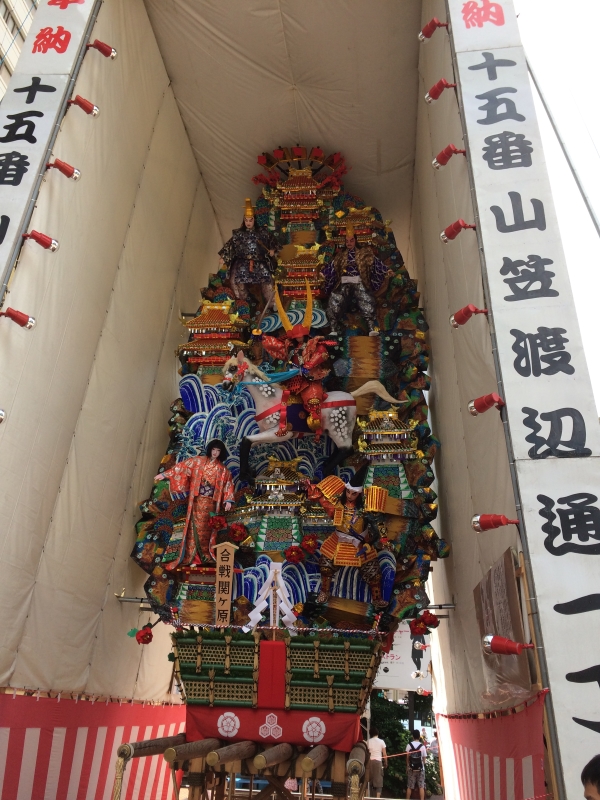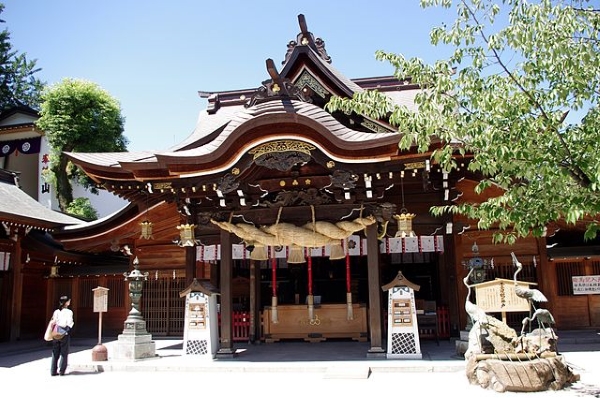 There are some fascinating traditions associated with the festival. One of them is the practice of abstaining from eating cucumbers. It supposed to be observed by the participants of the race only, but some residents of Fukuoka choose to follow this tradition as well. It is said to be because the crest of 櫛田神社looks like a cucumber cut in half.
Enjoy the Festival Season.