Student visa course – now with 50% more study!
|
お元気ですか?
It has been quite some time since Genki Japanese & Language School (JACS) opened its doors in 2004. At that time we were much smaller, but determined to be different to everyone else.
We have been sharing Japanese Language and Culture with our students for the past 13 years and we have also been learning from every single one of you, and for that we are incredibly thankful.
We pride ourselves in teaching communicative Japanese for everyday life, rather than academic Japanese for higher education. We don't want to isolate you (our students) from the rest of the world in the Ivory Tower of learning, but rather encourage you to go out there and discover Japan; her culture, quirks, peculiarities and people. Learn Japan not just Japanese.
To make sure that your learning is effective and fun we keep our classes small, timetables flexible, have top notch teachers (seriously aren't they great?) and we pretty much guarantee to have a class at the right level for you. Not to mention our special classes and guests, culture and pop classes, weekly events, and the list goes on.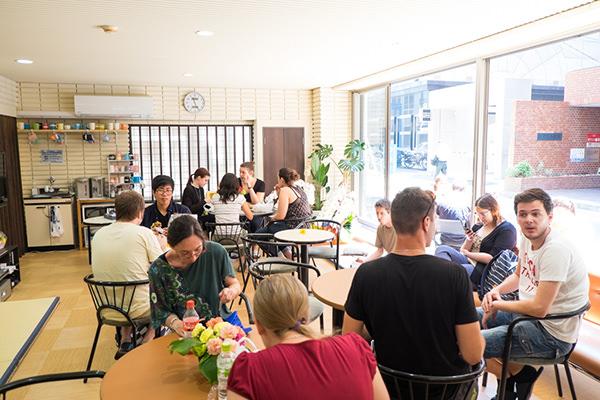 The results speak for themselves: GenkiJACS is accredited both nationally and internationally, and was shortlisted by popular vote every year from 2009 to 2015 as one of the world's top language schools (not just Japanese schools). In 2016 we have finally won!
The NEWS!!!
GenkiJACS' one year Japanese student visa course has been running successfully for a couple of years now, and it seems the government has decided to trust our Japanese school a little bit more too, because they just agreed to let our student visa students extend their study for an extra 6 months. So now you can study Japanese with GenkiJACS on a student visa for up to 18 months! We're updating our website to reflect this new information, but we wanted to get the details out as soon as possible. Here are those details:
Cost: 1,390,000 yen for 18 months
Our one-year student visa course costs 990,000 yen for 40 weeks. So the extra 6 months/20 weeks costs only 400,000 yen extra. That's a 38% discount off normal tuition costs, by far our biggest discount ever!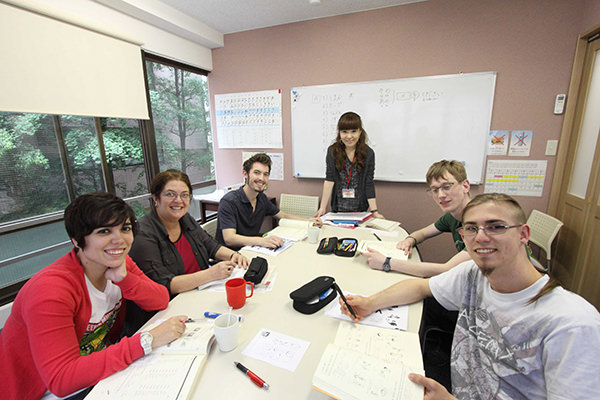 Requirements:
Just the same as for our one-year student visa course. Please note that one very important requirement is that your Japanese ability level is not too high, because if it is, there won't be a class for your 6-month extension!
Application method:
Apply for our one-year student visa course as normal. Then, during your first year, just tell us you'd like to extend to 18 months, and we'll make the arrangements.
One of the main benefits of this extension is that it lets you graduate from GenkiJACS in March, even if you started in October. This can be important because the academic year in Japan starts in April, and many Japanese colleges and universities still only allow entry then. In addition, many companies do the main part of their hiring in March. So if you're planning to go on to a Japanese college, or to work in Japan, this change can make your schedule much more sensible.
If you have any questions about our student visa programs, or anything else, always feel free to contact the best Japanese language school in Japan!
Learning is a journey and there is no end on the horizon, but we can move towards it one step at a time.
Genkily yours ← (please ignore. )