A better, more Genki school
|
One of the very special things about GenkiJACS compared to other Japanese schools is that we're always actively improving. This month alone, we've added projectors and a digital teaching system to all our Fukuoka classrooms, added a reading library in our Fukuoka lounge, and replaced most of the desks and chairs with much more comfortable ones.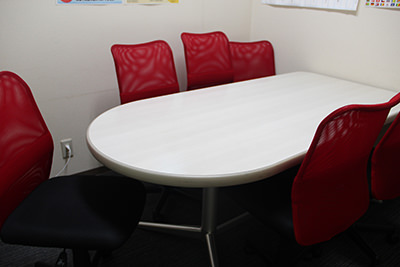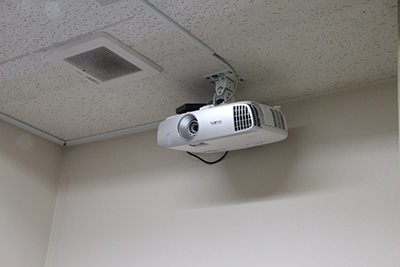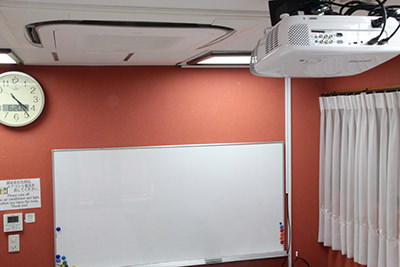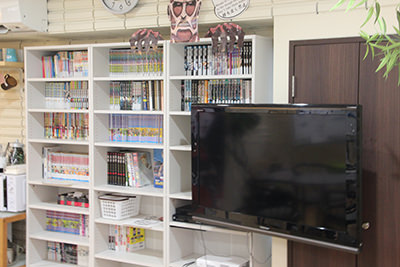 But today we want to highlight another special thing we do: bringing in guest teachers for special lessons. Since we began offering long-term student visa courses a couple of years ago, we've tried to bring in guest teachers every so often, to give students a bit of extra excitement. In recent weeks, we've had special lessons from some very exciting people:
1. A former sumo wrestler!
Mr. Takahashi Keiji (高橋圭二) came to school to talk about his former life as a sumo wrestler, how he got into the sport, his training regimen, and how eventually he got out. He has since been running a restaurant in Fukuoka called Hakata Tomoki 博多とも喜 (はかたともき). Mr Takahashi also treated our students to Chanko-Nabe (ちゃんこ鍋), the main dish of sumo wrestlers!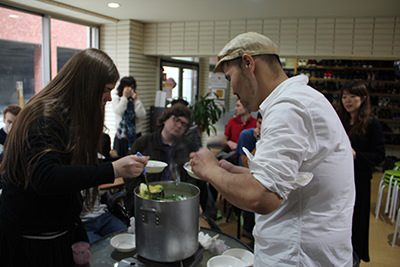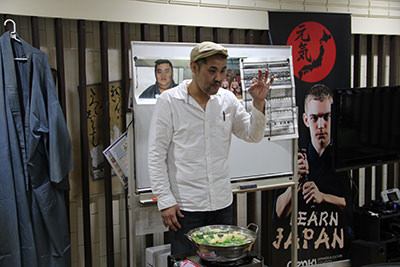 2. A famous TV chef!
Ms. Mako Araki, who appears regularly on the NHK show "はっけんTV", and on RKB's "たべごころ", taught our students how to make some of the most basic and most important of Japan foods, including miso soup and onigiri. After all the cooking was done, our students had a chance to ask her about her journey to becoming a master chef. Ever since she was little, she has been striving to create beautiful and delicious dishes, and the students witnessed her passion for the craft of cooking first-hand! Fun fact: Mako-San`s favourite dish is Tamagoyaki 卵焼き(たまごやき).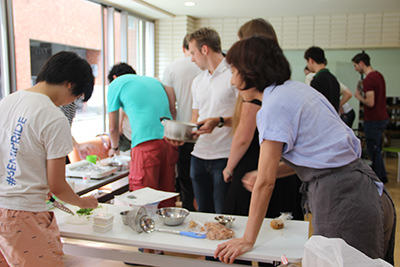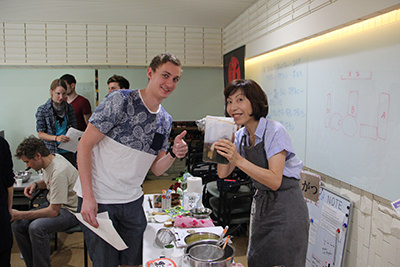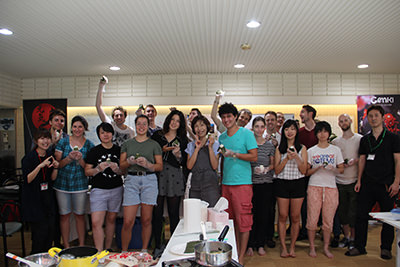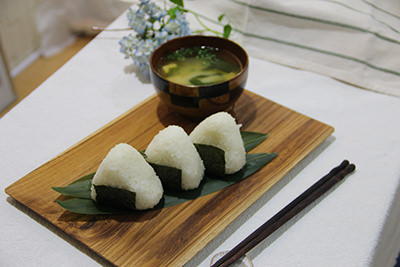 3. The former president of JR Kyushu!
That's right, in a couple of weeks, Mr. Ishii (石井), the former head of JR Kyushu, one of the main train companies of Japan, will visit the school to tell students all about his former job, and about the business world in Japan. It should be extremely informative! We will make sure to update you as soon as we can!
These lessons are an incredibly rare opportunity for our students to meet Japanese people from very different walks of life, learn using real Japanese, and hear about experiences they otherwise might never come across. It's just one more way that Genki Japanese School is different from and, dare we say it, better than most other schools!