"Berry" tasty and "berry" sweet!
|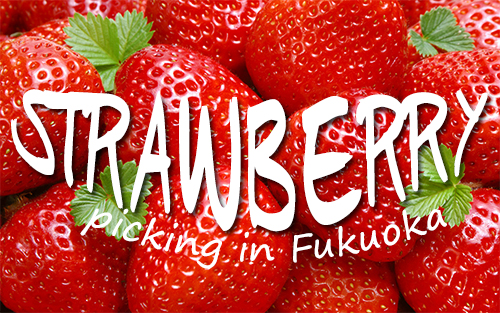 Strawberry-picking is a much-loved activity in Japan from December to May, but it is especially nice during the spring months, when the strawberries are ripe and sweet and the weather is not too cold or too hot to spend the day outside.
3 of the best 5 strawberry-growing regions in Japan are in Kyushu, with Fukuoka coming in second overall, so our Fukuoka Japanese language students who love strawberries should definitely make a point of going strawberry-picking while in Japan!
A lot of sites have special guides on strawberry-picking, with tips on how to find the tastiest berries, but here are two that have some good information in English, along with a list and map of famous strawberry-picking spots around Fukuoka: