|
We recently received a HUGE box filled with sweets, cookies and chocolates all the way from Germany, from one of our frequent Japanese language students, Dieter-san.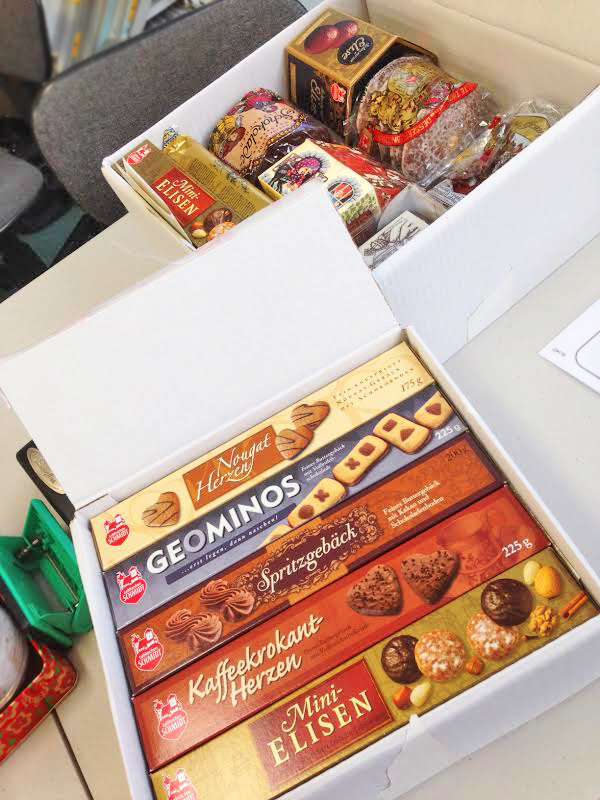 Thank you so much for the amazing and generous gift, Dieter-san!
The teachers and staff were soooo happy to get so many yummy treats! We'll have to take special care to keep them hidden, otherwise they'll never last the week!!
If you look up "sweet tooth" in the dictionary, you'll see a picture of GenkiJACS' teachers and staff…