|
Recently the higher-level classes at GenkiJACS went to visit a local Japanese university, where we had Japanese conversation practice with the students. We talked about our home countries, Christmas, and lots of other things.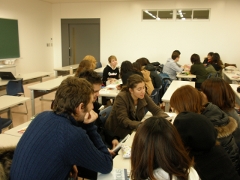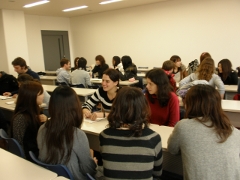 It was a lot of fun! We ate lunch in the university cafeteria afterward, and some of the students we met came to the GenkiJACS Christmas party the next day.
It seemed like everyone really enjoyed the trip!