Next year's Chinese zodiac
|
At a culture lesson we drew the Chinese zodiac animal for next year.
Next year is the Year of the Tiger.
Students drew tigers on the wood from a 100-year-old (!!) cedar tree.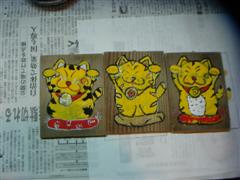 Don't these tigers all have nice faces?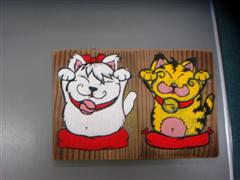 These are nice too. But if I had to guess I'd say they were cats.
They'll all make good souvenirs!
[
Link to original entry
]