Day trip to Ninjamura for GenkiJACS students
|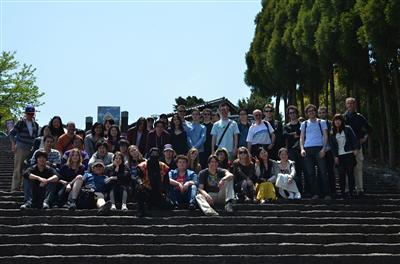 We took students of our Japanese school on a bus trip recently to Hizen Yume Kaidou, also known as 忍者村 (ninjamura, ninja town), and a nearby temple.
Ninjamura is a slightly aging 江戸時代 (edo-jidai, Edo era) theme park in nearby Saga prefecture. We arranged to take students there on a day that the park was running a cosplay event, where Japanese people dress up as their favorite anime/manga characters.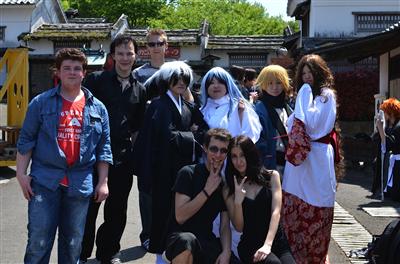 Unfortunately it wasn't quite as fun as we'd hoped it would be, so we quickly moved on to the temple.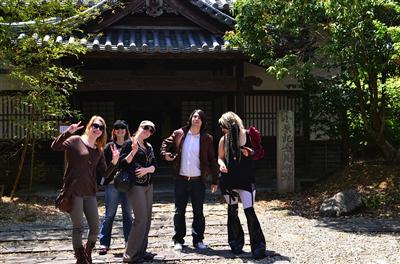 Students had a great time here, and hopefully learned a lot about Japanese religions too!