Ending ceremony and temakizushi party
|
This week there were only two students leaving.
But it's still sad…
Everyone gave them a grand farewell, and they said "See you next year" as they left.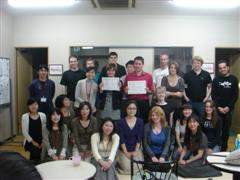 And next was a temakizushi party!
Everything was set up by three interns from the Kyushu Gaigo College.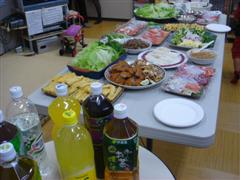 As you can see from the picture, it was a really extravagant, pretty layout.
Plus it all tasted good, so even though I'm on a diet I joined in.
I ate a lot.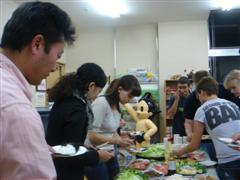 Thank you so much everyone! (One of our students, Nick-san, also helped. Thank you!)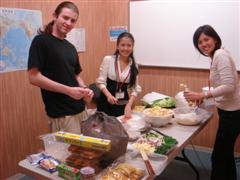 People from the interns' school also came. This party was a little different from the usual!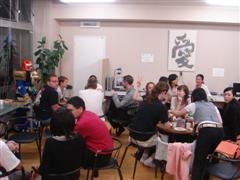 [
Link to original entry
]