Former student cycling the length of Japan!
|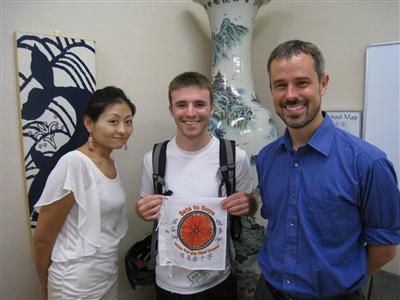 Former Genki Japanese school student Dylan Jacoby is currently cycling the length of Japan, from Kagoshima all the way to the north of Japan! He's doing it to raise money for the Japanese Red Cross, and expects to finish around the 20th of September.
His blog is here
, and a short write-up from
the Yomiuri Shinbun is available here
. Please support him in this wonderful work if you can!