Happy birthday, GenkiJACS!
|
Genki Japanese and Culture School turned 10 years old on the 19th of February, 2015.
It's been a great 10 years – the school has grown exponentially, and with the addition of a brand new branch in Tokyo in 2013, we are happy to have more students than ever before study the Japanese language with us.
Teachers and staff at Fukuoka school (featuring an appearance by Tomoe-sensei from Tokyo school via Skype), held a small party at the office on Thursday to celebrate.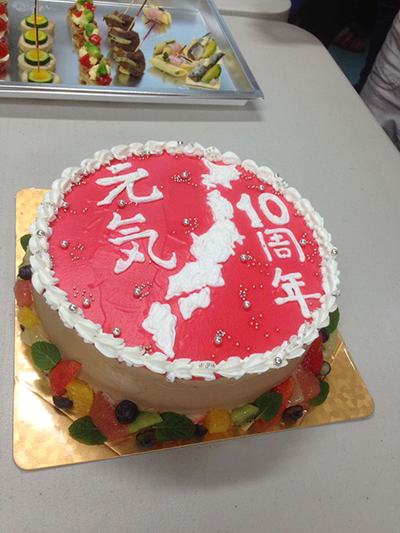 Our school Directors had this cake especially made in the shape of the school's logo.
Let's play "how many GenkiJACS staff does it take to cut a cake?"….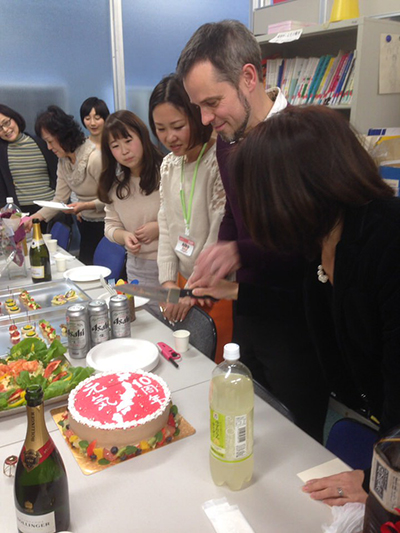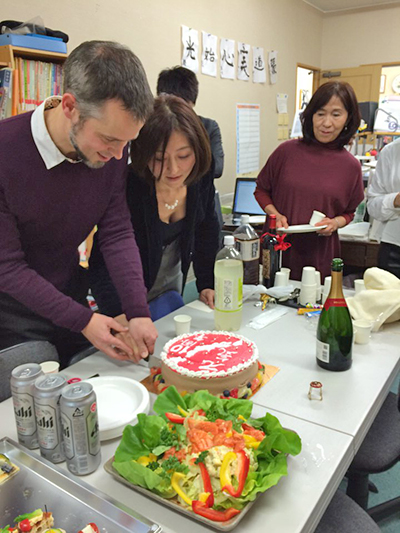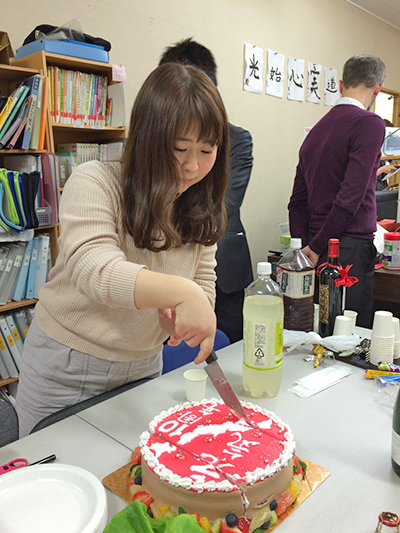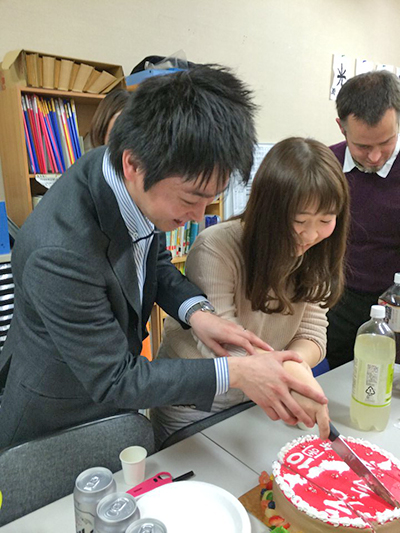 We also had some delicious finger foods and drinks, and everyone had a great time celebrating this very special day with the school.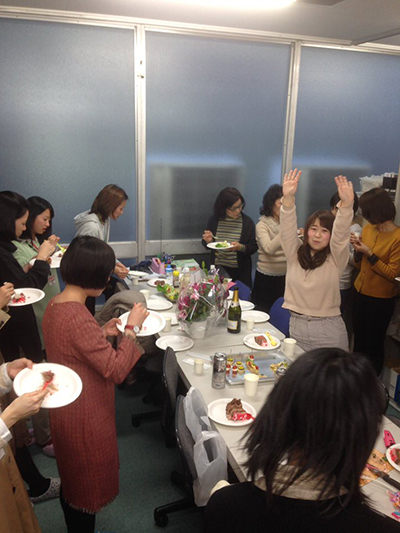 We also received some very lovely flowers, including a beautiful pink arrangement from our former Fukuoka school staff, Mai-san!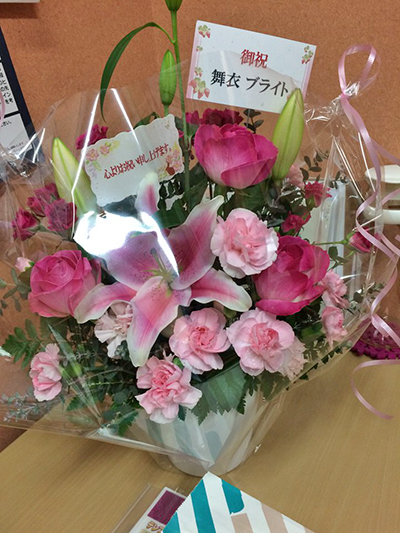 Thanks so much, Mai-san!!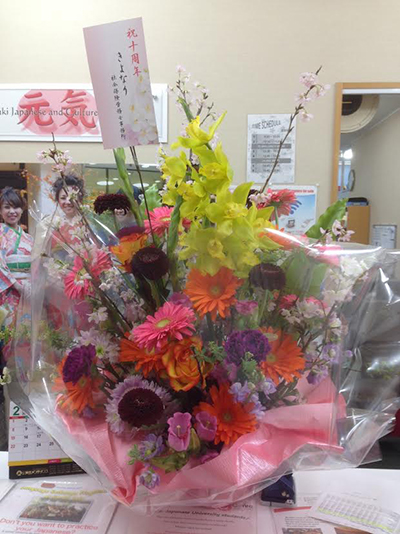 Of course, we wouldn't have been able to get where we are without all our wonderful students. Here's to the next 10 years – we hope to continue working hard at being the best Japanese school in Japan!