|
We are right in the middle of October and are soon to face the most haunted time of the year. The famous festival "Halloween" is being celebrated on October 31st all over the world. In Japan, it has gained growing popularity during the last few years. If you have not arranged any Halloween plans yet, here are some suggestions and events taking place in Fukuoka and Tokyo this month.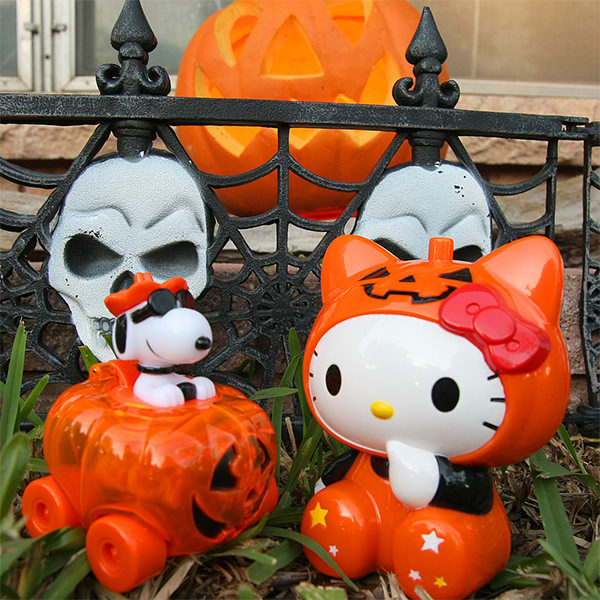 Fukuoka
Join the International Halloween Party "Pumpkin Fever" in Hakata on October 28th from 8pm until 11pm. Please note, that GenkiJACS students can receive a discount if you show your GenkiJACS emergency card at the reception. (2000 JPY) For further information click http://whatz.jp/halloween-party-2016/ or have a look at our posters at the lounge or the reception.
If you are interested in seeing interesting costumes, the Hakata Halloween Costume Parade and Contest may be just the place for you. It takes place on October 30th in Canal City from 10am until 9 pm. Go and enjoy the variety of "spooky" outfits.
Of course, there are many more Halloween events coming up in Fukuoka. In case, you want to know more, click on the following link: http://www.fukuoka-now.com/en/2016/10/halloween-guide/
Tokyo
Join the Tokyo Disneyland and DisneySea Halloween Celebrations. Until October 31st Parades, themed food and merchandise and more are being offered at both theme parks. Children will be able to enter the parks in costumes during that period.
You can as well have a look at the famous Kawasaki Halloween Parade. Besides the main parade, a variety of activities are held from October 1st until October 31st.
Anime fans should also join the Ikebukuro Halloween Cosplay Fest. For 500 JPY a day, you can cosplay and place pictures at certain areas around Ikebukuro.
A big city like Tokyo has a lot to offer for the "haunted" day. A list of fun events can be found on: https://tokyocheapo.com/entertainment/tokyo-halloween/
No matter whether you live in Tokyo or Fukuoka, a lot of fun activities will be or are already being offered. Just enjoy the celebrations!