|
Now is the best time to see colored leaves!
Some students have been trying to go to Kyoto to enjoy this beautiful season with colored leaves, but they have been having difficulty finding a place to stay because many tourists are also visiting there.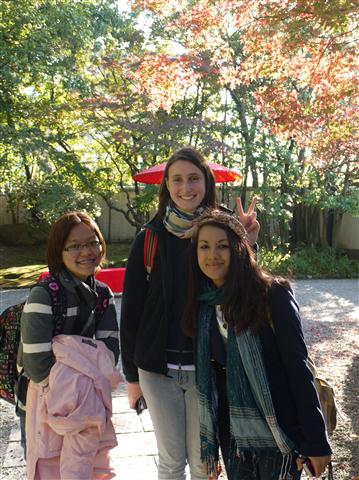 Our students went to a Japanese garden in culture class yesterday and enjoyed walking around and looking at trees with colored leaves. Some of the leaves looked gold due to the sun light and some looked light pink. They were all beautiful and calmed our minds.