Japanese school students go to see "new half" show
|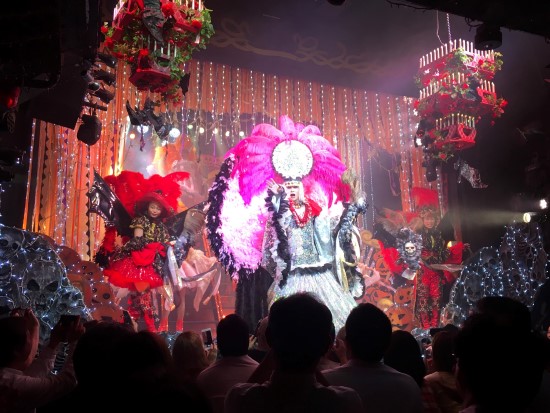 Students at GenkiJACS' Fukuoka Japanese language school recently were invited to watch a show at Fukuoka's longest-running "new half" club. "New half "(ニューハーフ) is the Japanese way of saying transvestite. In recent years, LGBT have become more visible in Japan, partly through the popularity of celebrities such as Ikko, Kayo Satoh, and several others. There is still often a sense of "otherness" in the way that the LGBT community is viewed by the population at large, but there seems to be little direct prejudice.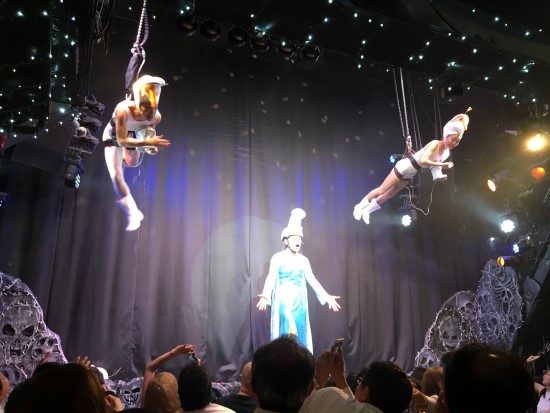 We were invited to attend a special test performance at あんみつ姫 (Anmitsuhime, most likely named after the manga of the same name) of their newest show, which is specifically aimed at foreigners. The rapidly growing number of tourists visiting Fukuoka has meant a lot more places are offering services specifically for foreigners recently, and Anmitsuhime is no exception. Their shows generally mix comedy and dance numbers. Their new show followed a similar pattern, but the comedy elements focused more on physical than verbal play, to make things easy for the foreigners in the audience.
They were kind enough to allow our students to watch completely free, including free drinks! The show was of course great, with incredible costumes and decoration, great music, and very funny routines. They have reportedly been running for 35 years in Fukuoka now! Here's hoping they run for 35 years more!