|
As we head into summer, we'd like to remind everyone coming to study Japanese language with us from June onward that Japan gets hot. Very hot. It can be quite easy to forget about the heat when you're out having fun on the beach or in the city, but the sun can be quite dangerous, and with temperatures soaring above 45 degrees Celsius a lot of time, even some Japanese people (who are used to the heat) had trouble keeping cool last year.
We've blogged about this before, but here is a quick refresher on how to avoid overheating this summer:
– stay out of the sun between 10AM and 3PM. These are the hottest hours of the day, so if you're planning on hitting the beach, try to avoid going during those hours.
– drink lots of water. It can be quite easy to get dehydrated in summer – water will keep you cool and make sure you don't dry out in the heat!
– get a folding fan. Hand-held fans (called 扇子 – せんす, "sensu") are available at all 100yen shops, and literally everyone uses them here. They are compact and convenient to carry around!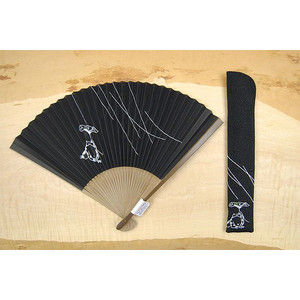 – if you have to walk some distance in the city, do some store-hopping. All majour stores and convenience stores are air-conditioned, so you can make your way down the street by dashing from cool haven to cool haven.
– eat spicy food. It sounds counter-intuitive, but hot foods like curry make you sweat, which cools your body down. Japanese curry is famously not as spicy as its Indian or Thai cousins, but some spots like CoCo Ichibanya allow you to customize your spice level (just don't go too high – they do have some kick!)
– use a cooling spray. These sprays (called 冷却スプレイ or れいきゃくスピレイ, "reikyaku spray") come in many different brands and are available from most convenience stores and drug stores. They also make cooling sheets, which are great for cooling your forehead and neck.