|
On Saturday, we said a very sad (temporary) goodbye to one of the teachers who has been with us the longest, Machiko-sensei. Previous Genki students will know what an integral part of the school she was – we can't imagine a GenkiJACS where Machiko-sensei isn't busily bustling around on Monday morning getting all the new students sorted into class!
GenkiJACS Fukuoka staff – with a special appearance by Tokyo school's Tomoe-sensei! – celebrated the end of summer, as well as Machiko-sensei's farewell, at Mitsubachi, a beautiful restaurant in Nakasu, located right on one of the canals.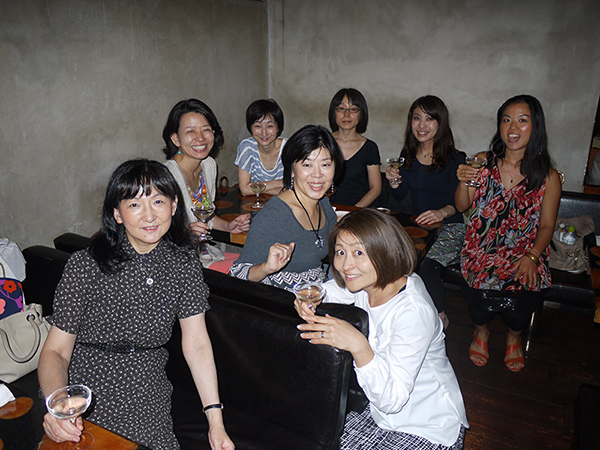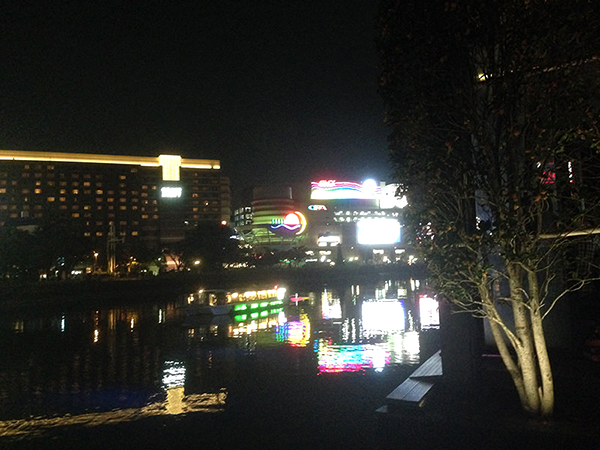 Teachers and staff had a great evening enjoying delicious food and drinks, before Machiko-sensei got a special surprise from the restaurant managers!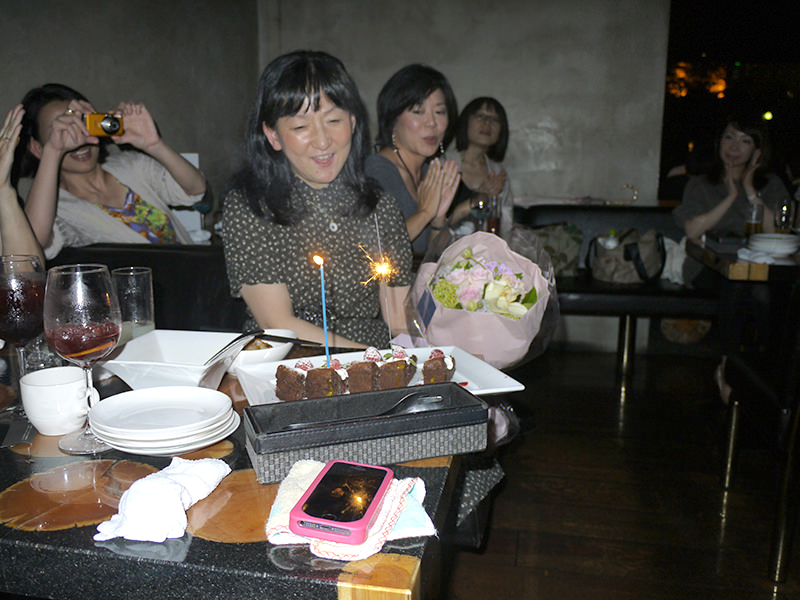 As well as some gifts from GenkiJACS.
Before Yuji-sensei and Tetsuya-sensei ended the evening with a special Hakata-style 一本締め (いっぽんじめ, "ippon jime" – hand-clapping to celebrate the conclusion of an event).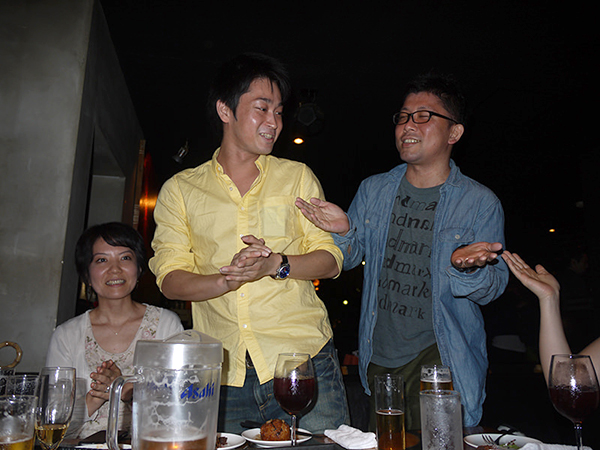 Machiko-sensei is taking an extended leave of absence to travel to London, but it won't be forever! She promised to be back soon. We'll miss her dearly while she's gone!
In the meantime, Nabe-sensei has taken over overseeing Beginner 2 and above students.
We're not saying さようなら, because we will definitely meet again. See you again soon, Machiko-sensei!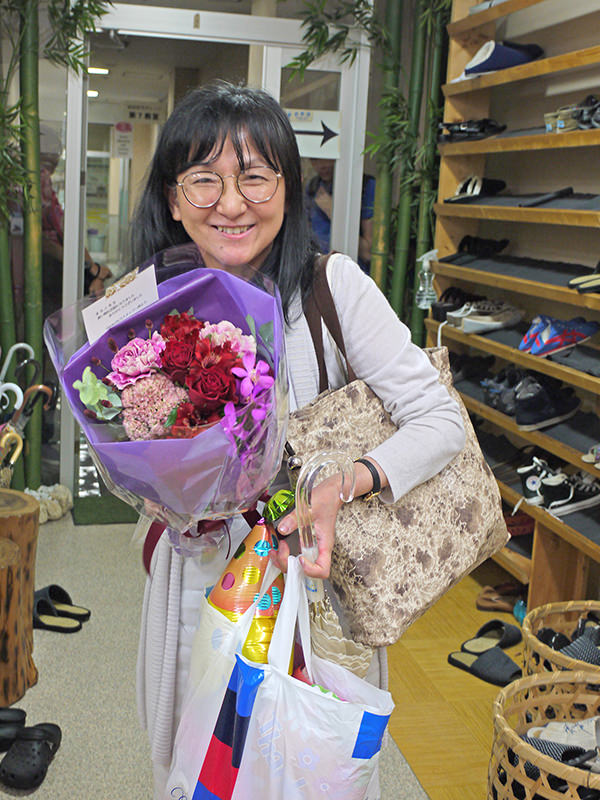 Check out our Facebook for more photos!