|
Mascots and characters change in Japan regularly, and sometimes I wonder how they end up so popular!
Mameshiba were introduced in Japan in 2008 and feature a bunch of beans with dog faces.
They are still in many places, for example, as UFO catcher prizes. For the past few weeks, some of the students have gotten into a mameshiba craze.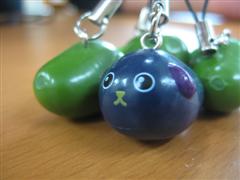 Take a look at the commercials.