Michael Jackson Thriller dance event
|
GenkiJACS students attended a quite unique event recently – an attempt to have 1000 people dance Michael Jackson's Thriller at Bayside Place in Fukuoka! Bad weather meant numbers didn't get too close to 1000 unfortunately, but we all had a great time.
Video of the event is here
, but to be honest we only wanted to post this great photo: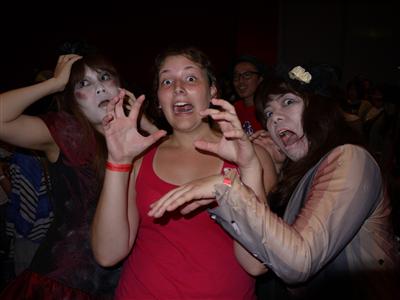 Here's to more fun events in Fukuoka, to keep students busy!