|
GenkiJACS students performed a murder mystery story they wrote at school, in front of all the students. The suspects each gave their alibi, and the audience asked questions to find the true murderer.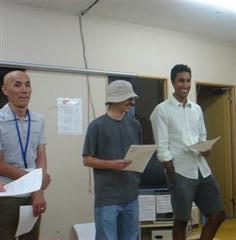 The smiling suspects. They all look suspicious!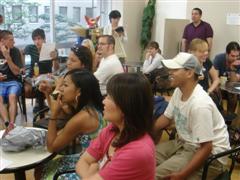 Students trying to find the murderer.
The students created a relationship diagram, and looked for hints in the suspects' testimonies. They did great!